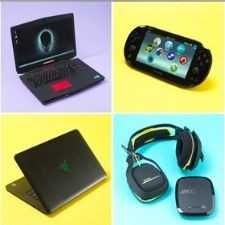 Gadget Geeks
Discuss all electronic gadgets - ask questions, doubts, troubleshooting tips et al. to fellow gadget geeks.
647 Members
Join this group to post and comment.
Facebook, Google, Yahoo & Microsoft Get Summons From Delhi Court
Looks like the Indian judiciary system isn't happy with the content that's being distributed by the leading social networking sites and search engines. The list of 21 companies that received summons from the Delhi court today include Facebook, Microsoft, Google & Yahoo. The court intervened after a civil case was registered in another court that these websites are spreading anti-religious and anti-social content that may result in hatred and communal disharmony.

Do you think Government or Courts should be bothered about the content being spread through social networks? Because the content isn't edited and anyone can upload any content of their choice through these networks. What's your take?
Whatever happens, when n sites are down, there exists n + 1 or 2n sites doing the same. When the Government tries to intervene, there is no one else, more foolish than the Government. How much does it take to make a Website, with a social networking package switched on up and running? Moreover, a similar case was posted on all the file sharing websites and the Govt had shut up and went off! It would be the same case here... Damn sure... 😀
Govt. has gone insane. I don't think they give a damn abut any anti-religious content. They just want to control the content which is against them. Its not gonna work, because no one cant control the whole web, you shut down one site and another one will emerge overnight. Moreover, this is not fault of these sites, they are just providing a platform for people to express their views, now i think govt would like to screen peoples' thoughts....😉