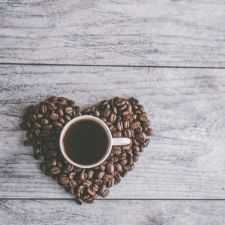 Coffee Room
Discuss anything here - everything that you wish to discuss with fellow engineers.
12915 Members
Join this group to post and comment.
Engineering Education Gets Its Own Reality TV Show
This is interesting. How are present day teens/tweens are being inspired. A Reality show geared to solve engineering problems by young students (9 to 12? wow)
[FONT=Arial, Helvetica, sans-serif]

Reality television has exploded in popularity over the past few years, introducing everything from survival on a deserted island to ballroom dancing to the private lives of celebrities to our collective consciousness. But can reality TV boost the popularity of engineering? Better still, can it teach engineering principles to a young audience of that notoriously hard-to-reach demographic known as "tweens" (children between the ages of 9 and 12)?

[/FONT]
[FONT=Arial, Helvetica, sans-serif]

"Our goal is to break down stereotypes about engineering and to demystify science and math for children," says WGBH special initiatives manager Thea Sahr, who helped develop the show. "Kids have a tendency to drop out of science at a pretty young age. But with "Design Squad," we're trying to get kids comfortable with math and science before they decide it's all too difficult."

[/FONT]
[FONT=Arial, Helvetica, sans-serif]

Sahr believes "Design Squad" will attract the ever-elusive tween audience because it answers the "So what?" question. It will do this, she says, by showing its young audience how math and science concepts are applied to real-world applications such as the projects the teams undertake.

[/FONT]
Full news at:
Engineering Education Gets Its
Own Reality TV Show
This is some great news. I remember one TV Show producing company had approached us couple of months back for having CEans for their show. I haven't heard from them since long.

Engineering education going on TV is very interesting!
Thats great stuff!
Here's another interesting reality show concept I came across a while back. Its called Nerd Girls, where a group of engineering girls work together to build a solar power car.
Nerd Girls - Home Page
Of course, its probably more aimed towards females, since there is "drama" and what-not. Whatever it is, I'm sure it'll beat those rubbish reality shows at MTV.
Yeah... well we have had some engineering on TV earlier. Remember Junkyard wars on Discovery Channel? But nothing for youngsters.


I had participated in a Bridge Building from straws and match sticks contest in a tech fest at IIT Chennai. But never made it to final round. They had aired the final on local Tamil channel.
well tesh fest were the only way of publicising engineering,couple of shows did air on TV but they didnt acquired good TRP ratings...tats a great news!!!