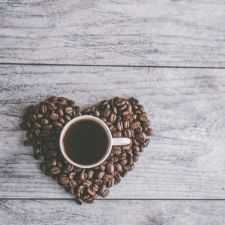 Coffee Room
Discuss anything here - everything that you wish to discuss with fellow engineers.
12921 Members
Join this group to post and comment.
Engineering Admissions 2013 India - Questions & Answers
Government of India has decided to conduct a common test for all engineering admissions in India starting next academic year (2013). The traditional exams like IIT-JEE and AIEEE have been canceled in favor of the CET 2013. This has led to a lot of confusion among students and parents about the nature of the test, pattern, syllabus etc. and so on. I couldn't find any reliable website which could provide concrete information and answers to the questions. The purpose of this thread is to answer as many questions correctly as possible about the new engineering admission test to be conducted from 2013.

The Main Test (Objective):

The main entrance exam will be objective in nature but we don't know any information about the duration of the exam, how many marks will it carry and overall paper pattern. The details will be released by the governing authorities (Joint Admission Board, JAB) soon. But we'd expect to to resembled the IIT-JEE; but without of course, the difficulty level of Joint Entrance Exam.

The students who qualify this test will have to appear for the advance test. XII exam marks from state boards will matter 50% in this test. This is leading to more confusion because each state board has its own way of giving marks.

The Advance Test:

This test is likely to be Subjective. But the nature of this test isn't final yet and more details are expected from the JAB. No concrete information is available about this test yet.

We know there will be thousands of questions and we hope the community will answer them here. If you have questions, please post them in response to this message.
It's going to be bad for state board students.
Govt. in confusion too, recently they added grading system to overcome burden of marks now weightage of 50%, how they will get equivalant of 50% of grades . what is meaning of grades if they are still giving like score of 7.4 , it is 74% score flat.
For state exams which are tough in comparision to CBSE or ICSE, let say for UP board, if a student scores 75% marks in board exam he can score 85-90% in CBSE.
In this condition most of students of UP board can't make up to advance exam.
This will lead to death of state board and origin of lots of private schools affiliated to CBSE.
Does Mr. EDUCATION minister have solution of this problem??

One solution could that they should implement CGPA system through all exams whether it is state or central board and give the marks out of 10.In this case if in state board also students able to score better grade irrespective of toughness of exam and board.
Okay, it looks like the advance test is going to be applicable *only* to the IIT aspirants (someone confirm this).
Andvance test score will be applicable for NIIT's too.
XII 40% + Main 30% + Advance 30% *
(Economics times).