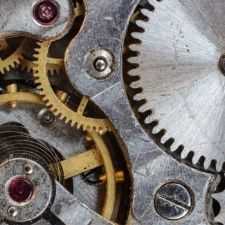 Mechanical
Community of Mechanical Engineers: Get help about everything related to mechanical engineering from fellow mechanical engineers.
808 Members
Join this group to post and comment.
Displaying amount of fuel enter in our automobiles digitally
hi, i am doing b.e in mechanical engineering and want to do a major project of making instrument which display digitaly amount of fuel enter in our automobileswhen we fill fuel in our vehicle from petrol pump.give me some suggestion
There are some tech tricks you can use to help monitor your fuel economy as you drive. I'm fooling around with a couple of devices right now.
_________________
mercedes benz parts
yeah flow meters are cool you just have to calibrate and u will know how much litre has been filled!!!
Man, I got a "kilometers left" count in my car. I'm pretty sure it depends how fast you are going, since it'll calculate it based on consumption. I sure wish it had a specific indicator on fuel consumption.
Cool... what car have you got? 😎
Its a local car, Proton Satria Neo. Nothing compared to existing sport hatches in the market, but its still quite good 😀

By the way, is the aim of this project to measure discrepancies from the value shown on the petrol pump to the actual amount that was filled in the car?
hmmm confusinnnnnnnngggggggggg