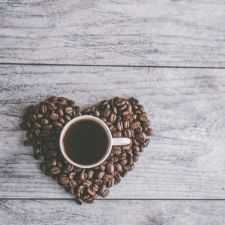 Coffee Room
Discuss anything here - everything that you wish to discuss with fellow engineers.
12915 Members
Join this group to post and comment.
Disney Touché Sensing Technology For Everyday Applications
Disney Research has revealed a new sensing technology called Touché that uses a novel concept of Swept Frequency Capacitive Sensing (SFCS). The conventional capacitive touch sensing, that we know of, operates at a single frequency, which allows for single capacitive reading. In simple words, the human interaction with the touch screen can be termed binary -  either you are touching or you are not. So, this SFCS technique sweeps over a range of frequencies. Passing this information to a recognition engine we get a provision for a wide variety of touch gestures; for example - not touching, touching, pinching or grasping.
The Touché project is being developed at Disney Research Pittsburgh by Ivan Poupyrev in collaboration with Munehiko Sato (University of Tokyo) and Chris Harrison (HCII, Carnegie Mellon University). Their focus is on detecting a touch event and simultaneously recognizing complex configurations of the human hands and body during touch interaction. They made things simpler by making sure that only a single wire is sufficient to make objects and environments touch and gesture sensitive.
During their experiments, the research team began with adding complex touch and gesture sensitivity to everyday objects and went further to test it on the human body and liquids.
Figure 1: Touché applications: (a) on-body gesture sensing; (b) a smart doorknob with a "gesture password"; (c) interact- ing with water; (d) hand postures in touch screen interaction.
They demonstrated the capabilities of Touché technology with five example setups from different application domains and conduct experimental studies that show gesture classification accuracies of 99% are achievable. As microprocessors have become steadily faster and less expensive, it now is feasible to use SFCS in the touch interfaces.
Check out the following video from Disney for a demonstration -
Via:
Disney Research