Home

>

Apps

>

Groups

>
Cuberox - The Six-Faced Linux Powered Computer Is The Next Cool Gadget To Watch
Question asked by Ankita Katdare in #Linux on Feb 26, 2015
Gone are the days when computers would mean a flat screen monitor and a keyboard and a mouse. In this era of wearables, we are witnessing computers in every shape and form imaginable. Well, three passionate engineers Dmitriy Popov, Ilia Lisunov and Viacheslav Kim have come together to develop a computer in a cube. Called 'Cuberox', the team has developed a Linux OS powered computer that resides inside a cube shaped box that has displays on all of its six sides. As you can see from the image below, Cuberox has 16 x 16 pixel displays on each side which can show the information of the app you are running on it.
The body of Cuberox is completely plain on all the 6 sides. It has no ports or holes. Users can wirelessly charge it. Since the developers have written the API in JavaScript, Cuberox wants the users to developer and run their own applications on the device. Each side of the Cuberox can be made to display different things based on its position. So, essentially each side can run a stand-alone application. The team has also offered a wireless station that has embedded speakers and a multi-color smart back light.

​
Featuring 64 MB RAM, a 7800 mAh battery, a 4GB SD card and connectivity to WiFi and Bluetooth, Cuberox really does pack a lot inside the small cube (dimensions: 100x100x100 mm). On the software front, Cuberox comes with Arch Linux ARM (3.16 kernel) and Node.js support with Cuberox API. Apart from these features, the company claims that body of the cube is designed to be completely dustproof and waterproof.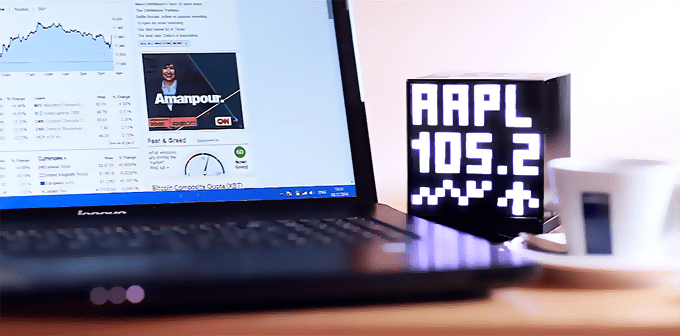 ​
The Cuberox team has completed the first round of prototyping, developed alpha version of the API, set up the OS and are right now working on the wireless cube that runs various Linux powered apps. The company has put up their project on Kickstarter and has already started receiving a lot of traction. They will be soon working on implementing the wireless charger, the control speakers and also the creation of "Cuberia store" so users could download apps for their cubes and developers could upload their own apps.
Check out the following video where you see the team of engineers showcasing their ideas -
What are your thoughts on the Cuberox six-screen computer? Share with us in comments below.
Source:
Kickstarter for Cuberox
Posted in:
#Linux
Hello ankita madame, do we need to use cuberia app store for opening an app like if i want to search any thing like chkng email or searching for receipes...then do i need to open my mobile open cuberia app and then the info is dispalyed on the cube?? is it that??
Hi
@najmun
I will ask someone from the Cuberox team to address your query.
Hello! Thank you for your question! You can install an app from Cuberia via app store, but after an app is installed on your cube, you don't need your phone anymore. It will work on cube as a standalone application, and, for example, if you need to refresh your email, you can just tap on the face of the cube to activate it.