Home

>

Apps

>

Groups

>
Credit Card Sized Smartphone Battery Pack Seeks Funding On Kickstarter
Question asked by Satya Swaroop Dash in #Gadgets on Mar 8, 2014
Most smartphones have a bad habit of running out of juice at the worst moments, so to avoid these incidents when people are far from a socket they tend to keep a battery pack handy. Battery packs are the best way to recharge on the go but are they compact enough to be carried everywhere? Well, this one is, as it fits perfectly in your wallet thanks to its credit card sized form factor. The TravelCard portable charger is a creation of a Californian startup called Go Design. The charger weighs just 56 grams and has a thickness of 4.77 mm. The finished product will be manufactured from aircraft grade aluminium in white, black, silver and sapphire blue colour variants. There are two versions of the TravelCard charger. The first version is compatible with iPhone 5 and iPhone 5S since it has a lightning connector and the second one equipped with micro-USB connector works with most Android devices and other smartphones and tablets.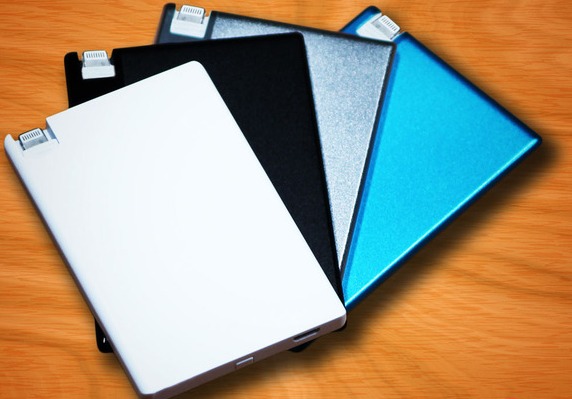 ​
Coming to the figures list, one finds a 1300mAh battery under the aluminium hood. The 1300mAh can be charged using a USB port within 75 minutes. Once charged it can provide all of its power to the smartphone within 32 minutes. The replenished smartphone (as claimed by Go Design) will be able to offer 4 hours of standby or 5 hours of talk-time or stay awake for 98 hours on standby. According to our opinion the claimed figures seem rather farfetched.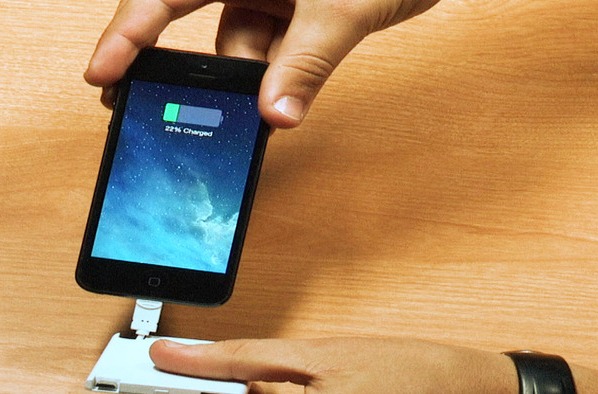 ​
The design of the TravelCard has been approved by Apple and when it enters into mass production it will be manufactured at an Apple certified factory. The company is currently seeking funds
on Kickstarter
for mass producing their product. They have also received very positive response since as of this writing they have managed to secure about thrice of their targeted goal of $10,500 from over 787 backers. Early bird backers will be able to get TravelCard at a discounted rate of $30 or $35. The retail price of the product is $45. TravelCard will be delivered to customers in the month of May.
Source:
Phone Arena
Posted in:
#Gadgets