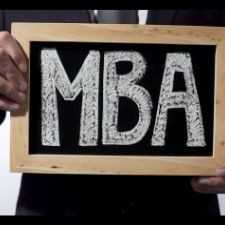 MBA
Masters of Business Administration: Discuss everything related to MBA with fellow aspirants and those who've been there, done that!
310 Members
Join this group to post and comment.
Convergence 2012 at IIT Bombay, Mumbai on Mar 3, 2012
Convergence 2012 is a Technical Festival organized by IIT Bombay.
Their tagline is- Where parallels meet.
They say-
"To err is human, to make real mess, you need a computer."
And at Convergence, CSE Department, IIT Bombay's fest, things only get messier!
Join the fun, get your hands dirty with the Challenging competitions, experience the thrill of being in a world- "Where parallels meet!"
Even at the zenith of the civilizations in Rome, they had the Arenas in which the only way to survive was to defeat everyone else. But as they say a good body with a good brain is as cheap as life itself, we present to you competition arena of Convergence where only way to go to the top is to outwit your opponent to the ground. In this Convergence you will witness fierce battles and the winner will be the one who has creativity and passion. Convergence brings to you a variety of competitions which will test your knowledge, skills and determination.
Online Hack Me

Code Invaders

FB App Development

On the Spot Competitions
For more details, queries and registrations; visit their website: https://www.convergence-iitb.org/