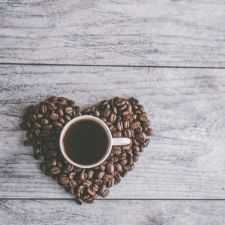 Coffee Room
Discuss anything here - everything that you wish to discuss with fellow engineers.
12921 Members
Join this group to post and comment.
Consequences of mining
Day before yesterday, many places in M.P. experienced earthquake of intensity upto 5.
I also felt my bed and tv shaking.. The reason said is the mining going on at nearby places.
Today I saw the place where stone mining is done. It was looking as an odd land surrounded by the green land(due to grass). The mining leaves the land hollow which becomes the reason for the earthquakes.😔
Seeing the mined land personally I was left behind with the thought that what happens of the land after mining?!😲
Trouble started when humans began messing up with the nature. Nature itself has its own plan that no one can change. Mining may not really cause earthquakes, but I can see a possibility of things going 'more wrong' with large mines in place; especially during the earthquakes.
The_Big_K

Nature itself has its own plan that no one can change.
Then what happens of the land dug out? Is there any natural process of filling these lands?
sweet_honey

Then what happens of the land dug out? Is there any natural process of filling these lands?
The answer is a big disgusting NO in the case of underground tunnels the walls ot the tunnels are covered with concrete but the rest is like a hollow cylinder of some diameter
Never is a mine closed up as we continue to dig and dig till we drain it out completely. This I doubt has ever been reached in any place
jeffrey samuel
as u said underground tunnels are covered with concrete but the mines are not... I just have the doubt that what happens of that portion of the land?
They are left hollow We can't refill acres of land underground
jeffrey samuel

They are left hollow
That's d saddest part...😔
jeffrey samuel

Why so sweet_honey? 😕
Because upto my knowledge these hollow places cause landslides and then earthquakes..
Yeah true in the longer run
But that serving as a cause of earth quake is too much Fissures over 100 s of miles take a very long time to trigger one massive earth quake.

And if you look deeper the tunnels are not exactly horizontal drilled caves of over a mile this can not trigger a massive earth quake

But land slide is due to another reason if the whole cave is water logged then due to abrasive nature of water the surfaces get weakened and causes a depression where the tunnels roof caves in
mining causes surrounding soil to become loose! Hence more prone to landslides.
Land becomes unfertile.
River, rains, wind etc helps in filling up these hollow land with the eroded soil. North indian plain is one of the best example which was once a hollow land formed after collision of gondwana land with eurasian plate. This collision also resulted in grand himalayan range. But the northern plains was formed in millions of years by eroded soil brought by mainly river. Hence north india is one of the most fertile land.
But hollow land formed after mining is formed due to act of humans not nature. If humans fail to fill this land, it would take many years to get filled by natural process. Till then it is nothing but a waste land. That place is not even habitable.!!