Home

>

Apps

>

Groups

>
Clementine OS, Resurrection Of PearOS : Mac OS X Clone.
Question asked by Abhishek Rawal in #Coffee Room on Feb 2, 2014
Clementine OS is a new Ubuntu based distribution which will be developed on top of famous PearOS that aims to provide user experience similar to that of Mac OS X. David Tavares, developer & founder of PearOS reported closure of its development in Google+ few days ago. David mentioned in his Google+ post that the project has been sold to the company that has chosen to remain anonymous. Today it's been revealed that the anonymous company was none other than Clementine, the famous music player development team.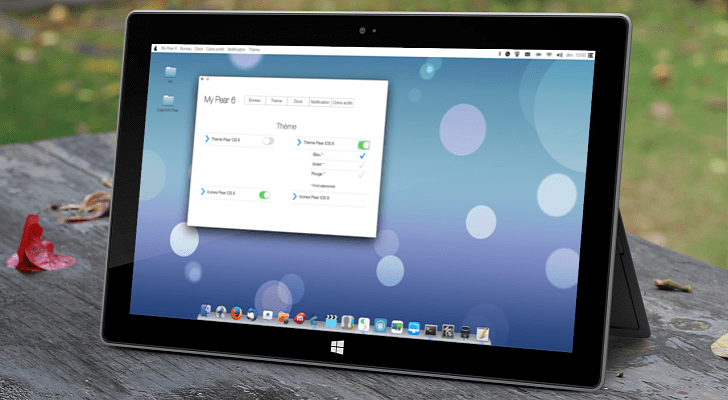 (Surface Tablet running opensource PearOS Linux based distribution)​
The development of Clementine OS will begin after release of Ubuntu 14.04 LTS, i.e after 17th of April. New developers of Clementine OS are planning to improve tools which were originally developed by David Tavares .The distribution also includes cloud service, which can be used to synchronize files & share favorite files. It will be interesting to see how Comice OS shell will be developed further & optimized for animations & effects.Clementine OS bought from PearOS development also includes ARM version dedicated for Microsoft Surface Tablet allowing it's users to enjoy Linux in their Surface tablets.For detailed information visit official website :
https://clementineos.hj.cx/
Image source :
Softpedia
Posted in:
#Coffee Room
Whoa, nice! I was quite disappointed when I heard that some company has bought PearOS and David Tavares said he wont work on it anymore, but it looks like it's in safe hands.
You know, I never liked the idea of OS X clone. So, I never cared much about PearOS. However, PearOS did great job in making people switch from OS X/Windows to Linux. I could see in community of PearOS, that most users were newbie linux users & that was good sign because PearOS did its job in helping people switch from closed source to opensource.

PearOS is an example of how customizable linux based distros are! I am not sure whether Clementine team will be able to maintain distro like David managed to.