Ce one image thread!
Today is the sixth year that CE started. Apart from all the celebrations here is the one. Everyone of us has changed their profilepics and there is only one PP.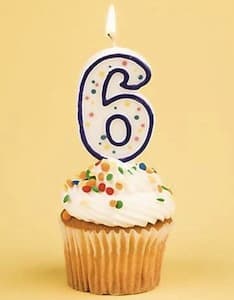 Here is how everyone is looking like. =>
Replies
Starting From Ramani Sir!

The_Big_K!

The Great AbraKaDabra 😛

Mahesh Dahale!

Narayana Murthy!

Crazyboy!

And To continue this...

CEan-silverscorpion


CEan- Punch_a_Tantra

CEan- Reya

CEan- Nion : Uploading the image of CEan NION. Looks like the avatar has been changed.

CEan-Issue

Here is the father of God -The Great godfather

😛

This is CEan varsha 0802

This is CEan Civil Princess



Here is the great teacher GURU aka Cooldudeiet!

I always wonder what iet means 😲

Here is the optimized CEan-Optimystix! 😛

Hey Issue!!! Even i changed my pp!!! 😡

Here is Reya The Queen!



Here is Our *Constant* Friend Sada!



How can we forget the Roller coaster Patty? 😛

Civilprincess of Civil Empire!



the Great Cooltwins aka CT 😀

Megabyte.

The Strictest Durga. She too changed her profile pic not less than 3 years I suspect

Google Chrome Crashed 3 times while uploading her pic. Really angry she is 😛


You are reading an archived discussion.
Related Posts
Memories from CE The First work that I had for CE This was comically drawn for CE wallpaper list - CE Evolution CE logo drawn after Sada asked me to...
Puzzle - Circular Reasoning - Interactive Feature - NYTimes.comOp-Ed Contributor - Six Degrees of Trivia, and Knowledge - NYTimes.com
This was posted by kevinm in CR4 forum: CR4 - Thread: The China Train that Doesn't Stop
The Winners of the CE Grand Quiz Contest Are : 1st Position - CEan Optimysitx With 120 CE Coins. PRIZE MONEY OF - $120 ! --------------------------------------------------- 2nd Position - CEan...