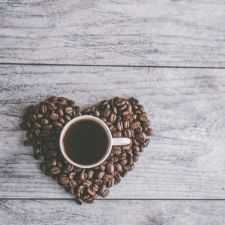 Coffee Room
Discuss anything here - everything that you wish to discuss with fellow engineers.
12914 Members
Join this group to post and comment.
Can I sell my shop's cloth online by my app, will it be worth it?
i have shop of cloth,i want to sell my product online by making my own app, which provide all variety which my shop customer order it and product is delivered to him, like some people are also from village. 
i contact to shopkeeper in that village tell him that if people come to you show all variety from my app take order i will deliver to your shop and people buy it.
similarly people who not want to go in market order cloth from there house it is delivered.
if somebody cone to my shop i show l variety from my app if he like it then i give him immadiately if not available i will take order delier to his home.
is it good to start or not?
Interesting concept. However, instead of making an app, you should first do a trial run with WhatsApp. 
I doubt you need online payments system just yet. No need to invest in an app right away unless you are absolutely sure that it will help you. 
thanks sir good idea if it work in my area then i can easily make a app,
but sir problem is that if you tell any customer that whatsup me i send you variety, but after some time he or she forget the number or idea, 
app is always on mob when ever he open itreminds him.
sir please can you give me some tips that how i explore my idea on whatsup succesfully.
@rai‍ - It'll be not be practical for you to ask your users to download app. People don't usually download apps that have short-term use. 
Also, people won't open app as frequently as you'd expect them to. Do you have a ready-made clothes shop? 
yes sir ready-made cloth shop.
yes sir i have seen that there is whatsapp for bussiness,i am thinking that first i use it if people really like it and it's become popular among them.
then according to their feedback i open website or app for same thing and giving something new thing on it.
sir it is feasible or not??
In small town and villages people are new to technology and they are curious about new apps. I believe, you might get quick rise in app download and users.  However, you need a plan to engage the people to use the app and do online order routinely. You need to take care of risk factor. 
For example: 
 You can provide chat based support.
 Bargaining experience over chat, if you allow in your business model.
You can allow them to sort out few cloths and let them to visit shop for quick checkout.
You can ask your dealer to send sample to let your customer pre-order and exclusive order.
Please take care of suggestion of your users and expenditure in app based model. Good luck.
yes i am also thinking that as by help of whatsapp i can manage all the thing and if my customer get freindly to it then i introduce website or app to them for same purpose.
in appi can also provide filter model that by clicking their own photo they can try my cloth virtually whether it is looking good on them or not.
first i thought that in villges i contact to local shopkeeper of cloth and give them this facility that in village they show to people and also give sample modelto them uf people place order than it is delivered to them easily.
one more thing as that people in my area or village freindly of speaking local language or hindi which i provide in my chat on whatsapp or further on app,it is helpfull to them.
i can also make video on different quality of cloth and attach it with variety picture which they see in chat which is helpfullto them in decieding about quality of cloth, and also building trust.
is this work or not i really needs some suggestion .
Dont go for wats up for business, do this , this works quite well.
You have numbers so form a group, and post good models or latest ones everyday. Ask your friends and customers to recommend the group to many people.
Just post it in the group and if anyone is interested ask them to ping you directly so that you can take the address , give bank details for deposit and ship it.
This works really well, there is group I know the admin posts pictures of shoes and bags (all imported) and we order if we like. 
If I would be in your shoes. I would keep following in mind
I would be ready to accept, if it won't work. There may be external factor that people are not ready for it or may be someone else copy your local business idea and implement it better.
I would bluntly copy paste familiar app design for the start.  So people can easily adapt.
Open for suggestion and reply to your customer. 
It's good to provide description if local language.
I need to catalog, 1000's of product initially. which is huge task.
For any new things, we can't be sure it it work. But, I believe it would be worth trying given that financially feasible. 
yes i also going to try it .i will make an app with where people talk and bargain, same feeling of live shopping.
for advertisement i can easily take help of whatsapp group, and it regularly notify them about new offer and new things.
All the best. It might be new start of localized market over internet. ? 
@rai If you are thinking of digital marketing than don't limit yourself only on whatsapp or facebook. Go for google advertisements. By this you can get more deals than any social media without any effort. If you are interested then let me know your shop location so that i can help more.