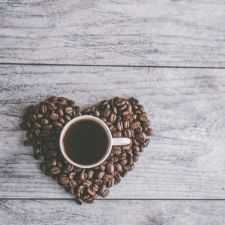 Coffee Room
Discuss anything here - everything that you wish to discuss with fellow engineers.
12920 Members
Join this group to post and comment.
Can I create a totally new desktop?
I want some totally new ideas of creating a desktop which I can try to implement . I have to work on this project . Please suggest creative ideas.
What exactly are you trying to create? Could you please add a little description to the topic? 
I am working on a project where I have to completely revamp our traditional OS desktop which generally has a start menu on bottom left, desktop icons and time at the bottom right. I have to completely redesign an OS desktop, something fresh. Let your creative juices flow, whatever you can think of, no restrictions really. I will be implementing it in Python over a period of 3 months. What I need creative ideas, not implementation. 
So let me know whatever crazy things you can come up with. Tell me what you would change in our traditional desktop, what would you remove? what would you add? Need ideas!
I hope to submit a rough sketch to my supervisor in about a week's time.
@Abhishek Rawal - any ideas here?
PS: I'd rather make it more MacOS like. It's super simple and get things done. Btw, I'll recommend you to look at Rainmeter Desktop Customization tool and also Compiz for Ubuntu. 
Interesting, There are dozen of Desktop environments and WMs that it's obvious to say that OS desktop are no longer 'traditional'.
Infact, some DEs are very much customizable that you could make it look like anything you want it. Everything (almost) is modular (eg : KDE)
I am linking some of the good projects from which you might want to take inspiration :
6. https://www.deepin.org/en/deepin-official-video/
7. https://www.enlightenment.org/
Any specific reason to choose python ? 
VR monitors for desktops are already available. Logitech has come far with its VR keyboard.
So make a VR desktop.
Maybe we can do virtual work as well.
I cheer for a minimalistic desktop that only shows frequently used apps and a settings button. Everything else is an overkill. 
 Thank you, for all your inputs, especially @Abhishek Rawal
@Kaustubh Katdare , Python because it is the language preferred by both me and my supervisor.
Any inputs/ideas that anyone can come up with would be hugely helpful and appreciated.
Regards.
@Jyoti Hodavdekar - Python is an excellent choice. However, it's not clear if you are only going to focus on the UI improvements. Also you seem to be referring to Windows Desktop in your first post. Are you also going to implement functional changes? If yes, which operating system are you going to modify? As @Abhishek Rawal mentioned, there are several options available in the Unix domain.
If you are focusing on UI improvements, you'll also have to consider the graphics capabilities of your target machines. Some are going to be graphics intensive; and may not work on all the machines. 
Ultimately, you are going to need your desktop to offer quick access to -
Applications
System Settings
...and some visual enhancements - like screen-saver or wallpapers.