can anyone send me a code for this question?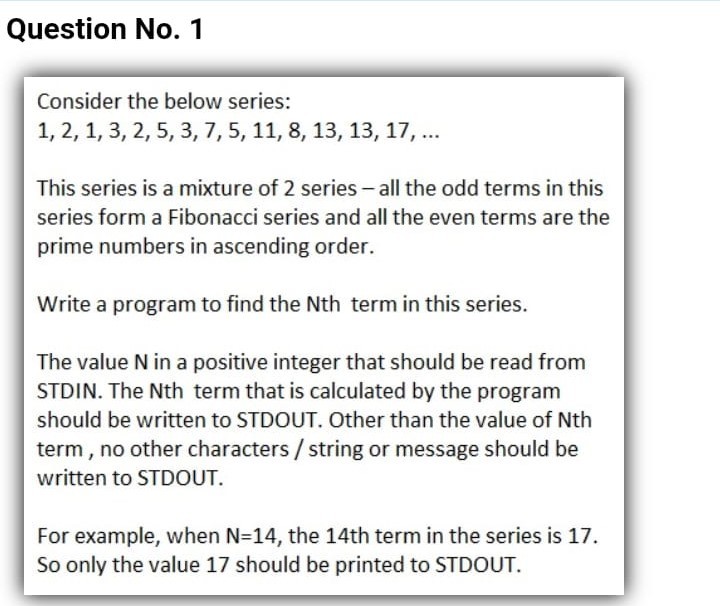 Have you attempted writing code on your own? Please share your attempt first. 

First get the length of the list , and split the list into 2 lists one for even places and the other for odd places.
even is - prime list and odd is fibonacci list.
Now get the term which you want to have, then check if you have to increment in even list or odd list and to what length. 
Ya.. coding is done.. thanks for your suggestions
Only logged in users can reply.