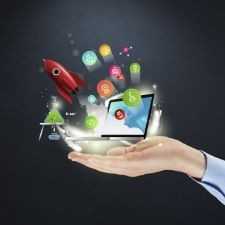 Startups & Business
Global Startup Community: Entrepreneurship is hard - Let's help each other succeed in business.
539 Members
Join this group to post and comment.
Can any one give a final year project relating to business and technology ?
Looking out for a project topic that requires to be innovative  relating to business and technology  for final year 
@Bernardo - We we'll delete any question that's not properly described. Here's your chance to add more details to your question.
1. Are you referring to any technology or is it related to specific domain?
2. Should this project be cross disciplinary or specific to specific engineering discipline like 'mechanical', 'civil', 'electrical'. 
3. How big do you expect the project to be? How many people are going to work on it? What are the skills they have, what technologies do they know?
4. What are the ideas that you and your team have considered so far? Why were they rejected? 
A detailed question will always attract better answers; because we don't waste time in understanding what you really want. 
Since the question seems general as pointed out by @Kaustubh , a general project can be thought of.
One of the problems that is exercising the minds of various concerned people is that only very few of the technologies developed in laboratories actually succeed as businesses. The product may be good, the process may be suitable. Yet it does not translate into a successful business. Some like Amul infant formula did well standing the test of time.
A project can be taken doing a case study of selected technologies (successes and failures), analyse all issues and suggest a mechanism for proper technology technology transfer (and marketing strategy if needed) so that sparse Technology R&D resources are properly channelised.
The question is very extensive and requires more info: what exactly do you need and for what discipline. I can recommend you the feasibility study topics ideas from [url='https://answershark.com/writing/business-writing/feasibility-study-topics.html']g[/url] that you can use in your future work. It will also help you more efficiently compile the material you want to present.