Home

>

Apps

>

Groups

>
Cambridge University Now Houses the Second 'Greenest' Supercomputer
Question asked by Satya Swaroop Dash in #Coffee Room on Dec 14, 2013
High Performance Computing Service Team of the University of Cambridge has unveiled the Wilkes supercomputer that has managed to secure the second place in the "
Green 500
" supercomputer rating system with an energy efficiency figure of 3,361 Mega-flops per watt. The supercomputer has been named as "Wilkes" after Maurice Wilkes who built one of the first programmable computers in 1949. The Cambridge team takes pride in the fact that the Wilkes supercomputer uses air-cooling instead of oil-cooling which makes it the "greenest machine of its kind". We would like to inform the readers that the world's greenest supercomputer TSUBAME situated in the campus of Tokyo Institute of Technology uses oil-cooling.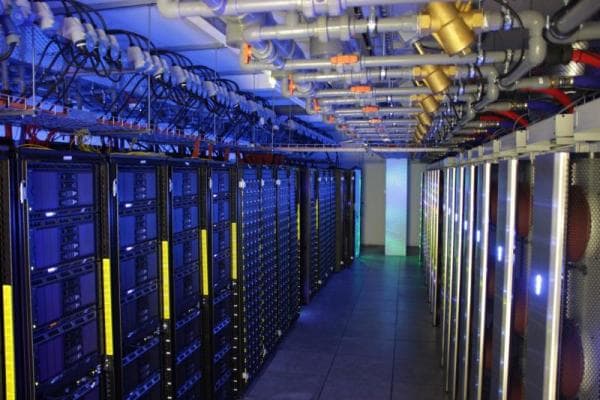 ​
The Wilkes supercomputer stands in the 166th place in the
global fastest supercomputer
ranking as it has got a processing speed of 250 teraflops per second which is the equivalent processing speed of approximately 4000 standard desktop computers. The supercomputer designed and built by the in-house engineering team within the Cambridge High Performance Computing Service uses a Dell system that houses NVIDIA GPU computational hardware. The team at Cambridge has sought the help of Mellannox who would be providing 100 gigabytes per-second bandwidth on their Infiband network. The supercomputer will be primarily used as a computing platform for the Square Kilometre Array (SKA). On VoiCE we have previously covered the
SKA
which is the largest radio telescope in the world. In the future, Wilkes will be used for other research activities like designing jet engines, formulating lifesaving drugs, etc.
Source:
University of Cambridge
Posted in:
#Coffee Room