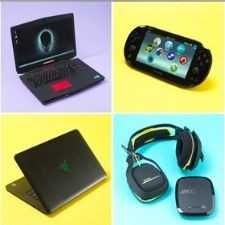 Gadget Geeks
Discuss all electronic gadgets - ask questions, doubts, troubleshooting tips et al. to fellow gadget geeks.
628 Members
Join this group to post and comment.
Calculator Application for Windows 7
Hi,
Default calculator of Windows 7 sucks. It works on the mode you choose and each mode has some limitations.
For example I want to do some basic division and multiplication and same time I want to convert some data in binary to hex to decimal. So programmer mode does not support division result in point format.
Anybody using any external calculator software which have all functions but no limitation to switch modes or like that.
I use Google. 😉😁😛

Ex.
- 0x30 into decimal
- ((49846846564 * 70) + 0xFB ) into octal
- 5465444 % 5
- and so on.. 😉
I agree, the default calc isn't that good. I didn't bother looking for alternatives, I just used a spreadsheet application like Excel for calculations. More useful that way, and the formulas can be reused and manipulated.
Everybody's hopped on to Windows 10 already? Wow!
Thank you Guys for suggestion. I will them try and see how that works.