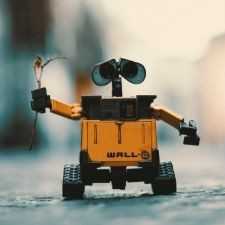 Robotics
Community of Robotics Enthusiasts: Discuss latest robots and questions with fellow robot lovers
607 Members
Join this group to post and comment.
Better Vision Control Architecture On Robotic 'Walkers'
ESPRC has handed over £500,000+ to the Bristol University Researchers, to come up with a video system that reproduces a vehicle's surroundings helping them construct a 3D virtual map, which will enable a robot to sail across a territory better. With the help of a head-monted camera, the recorded data of the surroundings shall be examined by the researchers to draft the model of the vision-control architecture. Dr Jeremy Burn, project lead, states that 'vision-control architecture' is a referral to a system which employs electromagnetic radiation as a sensory input in the visible spectrum.
The BigDog
Leg-based vehicles do manage the variation in the natural surrounding better than the wheel-based vehicles, but the present technology won't suffice to let vehicles move through complex terrain easily even with the help of vision. This new technology, state the researchers, shall also better the navigating function of wheel-based systems, along with the leg-based systems. 
Boston Dynamics,
a robotic firm
,
 declares that its walking robot BigDog can ascend slopes up to 35°, move over rubble and a muddy hiking line, employing several position and pressure sensors, plus a gyroscope, LIDAR and a stereo-vision system to navigate.