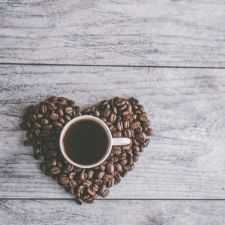 Coffee Room
Discuss anything here - everything that you wish to discuss with fellow engineers.
12933 Members
Join this group to post and comment.
Best Broadband Services in Bhubaneswar
Unlike metros or the fighting hub of all ISPs (Hyderabad), Bhubaneswar, the capital city of Odisha is a place where you will be hard pressed to find a good internet service provider. When it comes to broadband services in Bhubaneswar, there are two major operators BSNL and Ortel Communications. Here is my experience with both of them.

Ortel Communications: I started off my broadband journey with Ortel Communications since they were also my digital TV operators. Their plans were inexpensive but we were plagued by connectivity issues. After my consumption started to rise the limited plans were not good enough for me and I had to switch operators.

BSNL: The state run operator has the best unlimited plans at suitable price points. When I started with BSNL I opted for the night unlimited plans which were discontinued after a few years. At first BSNL unlimited plans were excruciatingly slow (512 kbps) but later they improved it in the last year and moved to 2Mbps. During some months BSNL provides the Happy Browsing offer where the pre-FUP speed is maintained for the entire month and that is pure bliss. Sadly it has not been smooth sailing with BSNL, the service support is bad where you have to coax the lineman to come and repair your fault. The faults range from a few days to some months and I have to drain my energy going from local office to local office to main office to just tell them to repair the faults.

There are also new broadband service providers in Bhubaneswar such as JetSpot, WeFe and Railwire but I haven't been able to try them out as their plans are expensive than BSNL. If you ask me if you are in Bhubaneswar go for BSNL if you are looking for a budget friendly unlimited usage plan.

If anyone has used WeFe, JetSpot and RailWire share your experiences in this thread.
@Satya Swaroop Dash
That's quite something. Did you give Tikona Broadband a try in Bhubaneshwar? I haven't heard good things about it either.
From what I read online, Jinus Net broadband service in Bhubaneshwar is costly, yet very reliable and gives consistent/unfaltering performance. While if you are on a budget, people are saying JetSpot Broadband service has many affordable plans and a wide range of choices, however the speed is slower than what are promised.
At last, the most problematic thing of it all is that not all Broadband service providers have been able to penetrate different corners of the city. You need to determine which ISP provides has the best infrastructure in your area and also check reviews with localites and people in your neighborhood to get maximum benefits.
With the upsurge in the number of private ISPs, the competition these days is at its peak. Therefore, I see that stuff like getting free internet on referral and newer plans to "retain" their existing customer base are on the rise.
In Pune, many ISPs are sending regular SMSes asking us to fill in emails and phone numbers of friends who want a new connection, and we get 1, 2 or 3 months of free internet connection of our current plan for free - depending on the internet plan they choose. Awesome, right? 😁 Competition is healthy. 😒 Free internet is lovely!
I have started using Ortel Broadband after trying out Railwire and BSNL. Railwire and BSNL were pathetic. They used to frequently get disconnected. Started with Ortel unlimited plan this year and the speed in Bhubaneswar is amazing .Interesting thing is that after the consumption of my daily data with high speed internet, speed remains pretty well.  So far I haven't faced any issues :) 
@Ritu‍ Thank you so much for your review of the broadband services. Looks like Ortel supporters are steadily increasing in Bhubhaneshwar.