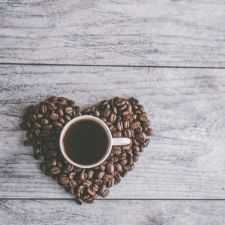 Coffee Room
Discuss anything here - everything that you wish to discuss with fellow engineers.
12889 Members
Join this group to post and comment.
At a place where all projects are at a stop.
I recently started my first engineering job from being a fresh graduate where I'm a design engineer. Our workplace have a hours clocking machine to clock whenever working an a project. If I decide to start working on another project, I must clock off then clock on to finish and start on another project.
I'm about 2 months into my role and the projects that I've been given are almost at an end. I've asked my senior to provide me with more work which he has numerous times but there just isn't more for me. I'm currently on 6 projects but waiting on other people to get back to me. What can I do in this situation. I get bored very easily and I don't know what to do at work anymore. All I do is look up reading material but my hours are pointlessly going up for projects when I'm not progressing them. Who do I tell and what should I say? Any help will be much appreciated.
That's an interesting question. I'd say talk to your manager / senior whoever is responsible for assigning projects to you and explain your situation to them. If you do not get satisfactory response,  you could talk to the HR manager in your company and explain the situation. They might be able to find some suitable work for you in the organisation.
You will have to find out the right person to talk to in your organization who's a decision maker. It could be your senior's boss or someone who is responsible. 
Interesting! It seems like someone have a hunger for work and that's good. I think you can discuss your situation with your manager or anyone who is concerned about assigning work. Try to make them understand your situation well. I think they will definitely do something for your problem.
My advice to you is be focused, I know sometimes some works are not made for you or make you feel bore but, Be focused about your work, and don't let your work puts extra load and pressure on youh.
Hope it helps!
Speak to your manager and understand why your non productive hours are getting billed into project. 
Sometimes projects have extra demand for skill set even though it's not productive. It may be possible that the client is billed/asked for a designer throughout the project cycle. 
You can utilize this time for personal growth. Good time to earn some certifications.