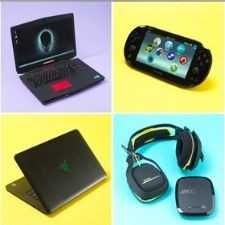 Gadget Geeks
Discuss all electronic gadgets - ask questions, doubts, troubleshooting tips et al. to fellow gadget geeks.
645 Members
Join this group to post and comment.
Apple iPhone 4S Now In India - Are You Buying It?
One of the most awaited and long desired phone is now ready to be launched in the market as per the promise made by Airtel and Aircel. iPhone 4S has gained tremendous popularity even before being launched & the credit goes to the uniquely crafted features with efficient designing.
This iPhone has various high end features like an A5 chip processor, a Siri voice assistant, iOS 5. That means
connect, browse, stream, download and more on global networks with 3G reliability.
It supports 3.5-inch 960 x 640 multi-touch screen along with a retina display. With an 8 megapixels camera, this could be the best camera ever made available on any iPhone. With more megapixels and more light, you'll see a dramatic difference in the resolution and details of your images. Being able to capture such minute variations is an all time achievement in itself. Adding a feather on the cap, the device can also be used for highly versatile face detection.
Talking in terms of costing, a monthly rental of Rs. 950 will let users use the 16GB version of the device with 3,000 local and STD minutes and the 650MB version allowing 3G data and 350 free SMS anywhere in India. Sufficing the needs of the customers, a 32GB version is also available. Keeping in mind the ever increasing competition in the market, engineers have made jailbreak efforts to make it the toughest competitor in the market. The iPhone 4S price is tagged at Rs 44,500 and 50,900 for the 16GB and 32GB version, respectively.