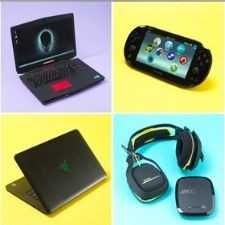 Gadget Geeks
Discuss all electronic gadgets - ask questions, doubts, troubleshooting tips et al. to fellow gadget geeks.
630 Members
Join this group to post and comment.
Android Running On iPhone With 3D Printed Back Case, A Fusion-Technology Released By Tendigi Team
If you read about it, you will not understand whether to pack it in "Eww effect" or "Aww effect" or "wow effect" labelled sections, rather it depends on your decisional value as far as software licensing and authorization is concerned. However, the new 3D printed case from Tendigi, a 2010 born start-up has just performed a fusion of android OS with apple iPhone which means the virtual and physical products from two tech giants in cold-war terms have been coupled to each other outside their proprietary incubation hubs. It is definitely not the first trial, things have been done in pretty much the same way before. But manifestation of a swift hack in 3D printed casing is definitely an appreciable approach and quiet a smart move in forming a hybrid system.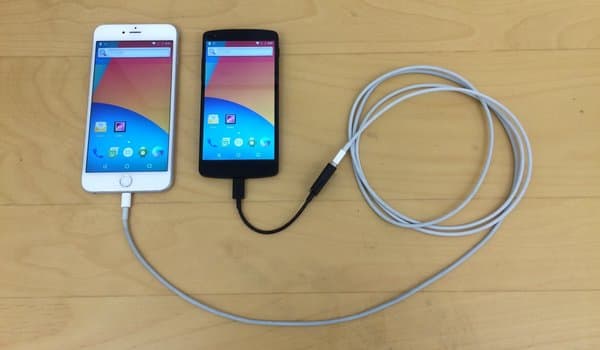 Android Running On iPhone
​
According to Nick Lee, CTO at Tendigi, Android's open source policy came handy when he initiated to rebuild and rejuvenate the code. In fact, Open Handset Alliance is what makes it run on different devices offered from different manufacturers from HTC to Sony to Micromax to
Namotel's Achhe din
. While Google Nexus phones offer pure android to the user, others (for eg. Sony) makes it their own via minutely tinkering the original piece. For Nick, it took two complete days to build the whole from scratch after taking a blue print from Android Open Source Project (AOSP).
Later on, to comply with the project's need he had to design some additional tools to suit the required result. The first one was libimobiledevice, a forkable public project that lists libraries to communicate with features offered by Apple iOS devices supported by native protocols. The second, usbmuxd is a software preferred to use with the former one which makes a TCP connection to localhost with the chosen port (here it's a localized network connection with the inherent USB port). The last one being, screenstreamer, a written daemon that syncs to usbmuxd , potentially transfers screen-captures of the android phone directly to the iphone.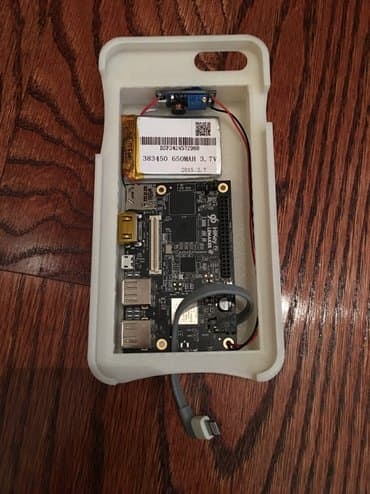 3D printed casing containing Android Development Board and Circuitry
​
After the virtual settlement, Nick took help of Lemaker Hikey, an android development board featuring an octa-core 64-bit ARM Cortex-A53 processor which finally supported customized code after a recompilation. To power up the device 650 mAh lithium-polymer battery pack is used with a protection circuit. After making the complete design Nick made a wise choice to 3D print an iPhone 6 plus case model according to the requirement. And finally everything together, the system booted up with glare. Now as it's a clone running in a foreign body, the performance is not at its level best but everything runs smoothly from WiFi to Play Store.
Watch Android on the iphone:
Source:
Tendigi
|
Github