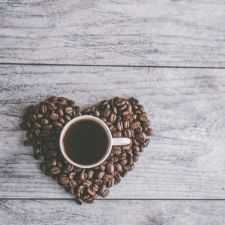 Coffee Room
Discuss anything here - everything that you wish to discuss with fellow engineers.
12914 Members
Join this group to post and comment.
Airtel 4G Now In India - What Will You Do With 100 Mbps?
Howdy!? 😀

I think I'll take backups of server on my home computer! 100 Mbps is quite cool!
One thing is for sure: Everyone will be able to watch 1080 pixel - HD videos on YouTube without bandwidth concerns. Piracy will increase exponentially - because people will upload stuff really quickly.
At the moment we use Gmail or Hotmail, but if we have a 100Mbps connection at home, why not host our own mail server? And we can do it for all the services available on the internet at the moment.
The end result could be a decentralized internet that closely mimics human settlement and society. 😨
Will 100Mbps internet connections destroy the web as we know it?
Read an interesting perspective here:
https://www.extremetech.com/computin...net-connections-destroy-the-web-as-we-know-it
What do you think, folks?
Where are all the chatty people in the world?
I gotta say, the money sounds alright for 4g!! I think this is going to be awesome; I can't wait to play speed-intensive games online.
What will you do with FUP?

If they take out the FUP, then I would love to back up all my data (yes ALL of it) on Rackspace servers.

Or with the roll out of Google Drive, go for a premium account and keep all of it online.
Oh well, my own hosting company will be started soon! 😀

Just a firewall, a good antivirus, a small modem and an AC... 😁 Woo hoo!!! 😛

PS: Did you guys read about the hardware costs? 7777??? WTF!!! Sorry guys... Lolz... Let the price drop...
Praveen-Kumar

How are both of these related?
Dude, setup your own hosting center and give our hosting at the same rates 😀
kidakaka

Dude, setup your own hosting center and give our hosting at the same rates 😀
😁