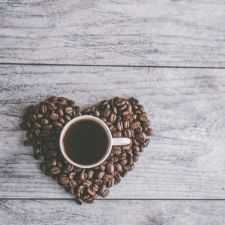 Coffee Room
Discuss anything here - everything that you wish to discuss with fellow engineers.
12943 Members
Join this group to post and comment.
AIEEE 2012 Important Information - Don't Miss This.
IMPORTANT INFORMATION FOR AIEEE 2012 AT A GLANCE
1
a. Date of Examination (Off-line) --> 29.04.2012
b. Date of Examination (On-line) --> 07-05-2012 to 26-05-2012
c. Online submission of application on website
www.cbse.nic.in/www.aieee.nic.in
--> 15.11.2011 to 31.12.2011
2 Last date for
a. Online submission of applications --> 31.12.2011
b. Receipt of complete confirmation page with bank
draft "by post" (Registered/Speed Post only) at AIEEE Unit, CBSE,
PS 1-2, Institutional Area, IP Extension, Patparganj, Delhi – 110092
--> 05.01.2012
3 Date of dispatch of Admit Card --> 10.03.2012 to 31.03.2012
4 Issue/dispatch of duplicate Admit Card (on request only with fee of Rs. 50/- + postal charges of Rs. 30/- extra for out station candidate). -->
07.04.2012 to 28.04.2012
(by hand)
11.04.2012 to 20.04.2012
(by post)
5 Dates of Examination for off line examination
PAPER – 1 29.04.2012 0930-1230 hrs*
PAPER – 2 29.04.2012 1400-1700 hrs*
6 Centre of Examination --> As indicated on the Admit Card
7 Declaration of Results --> On or before 15.06.2012
8 Dispatch of Score Cards 21.06.2012 to 05.07.2012
9 Issue/Dispatch of duplicate score cards
(on request only with fee of Rs. 50/-. Postal charges of Rs. 30/- extra for outstation candidate)
--> 10.07.2012 to 30.09.2012
10 Materials to be brought on the day of examination -->
Admit Card and Ball Point Pen of good quality.
For Aptitude Test in Architecture, the candidates are advised to bring their own Card Board, geometry box set, pencils, erasers and colour pencils or crayons.
i hav a question regarding the application form of aieee...by mistake i have filled up wrong details in my form....is there any method by which i can fill the form again....??..i hav tried using another email ID bt it didnt accept...what should i do??...plzz reply.. 😔
Hi Pooja,
Don't Panic.
Following are the Contact details of AIEEE office -


The Assistant Secretary (AIEEE Unit)
Central Board of Secondary Education
PS 1-2, Institutional Area
IP Extension, Patparganj, Delhi 110 092
Ph: 011-22239177-80 Extn. 110, 151, 157
011-22246095, 22246087
Fax: 011-22246095, 22235775
E-mail: pitams.cbse@nic.in
glmittal.cbse@nic.in

They will guide you about the necessary changes. All the best.

Let us know if you have other problems regarding this.
I have tried to call on these numbers but no one is picking up the phone.. and i have mailed them about my query but till now i have not received any rly from their side....what should i do now????????? 😔
Thanks for sharing this information..I need solved AIEEE Sample Papers. Please provide here if possible..

Thanks
You need generate new email account, put all details again..delete your cookies also..