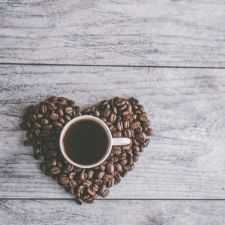 Coffee Room
Discuss anything here - everything that you wish to discuss with fellow engineers.
12893 Members
Join this group to post and comment.
Access a private Network from the internet
Hi CE,
I am trying to access my home computer that is part of a private network (because it has an IP address with 192.168.xx.xx.) form another computer in the internet.
If i go to
What Is My IP Address? - IP Address Lookup, Internet Speed Test, IP Info, plus more
i get the same ip that anyone having access to internet through this private network would get.(i think this is the one for the server for the network).
My question is if there is a way in which i can access my computer (whose ip is static on the private network) from anywhere on the internet, i want to host my own server, and the server must be at my physical location.
Munguti,
If you are on a private network, without access to the router, then itll be very difficult to access your machine, until and unless you use some software based VPN client.
Try to ping the machine you're trying to access, are the machines pingable?
I have been reading about VPN and it seems that it will do the job.
Thank you CE, especially Big_k and kidakadaka
Yes VPN(hamachi in particular) worked perfectly and it was easy to use too, thank you all again.
you can make ur computer as web server
read this article
Run ASP on Your Computer
and if it is not enough tell me what you want
wanna access files from remote computer to ur pc
if yes then use filezillserver
Hi friends i'll suggest you not to access a computer inside a private network without permission of the network administrator. You can face legal charges for this. A computer in private network with dynamic ip can be accessed by port scan which is crime according to cyber crime laws. So be careful. If you don't want to get in trouble get a third party remote access software, install on both computers, from which you want to access and on the computer which you want to access. Don't save passwords on your computer for remote access this can be harmful. Try it, its an easy way to access computer in private network without breaking laws.


---------------------------------------------------------------------------
WE HATE PIRACY.