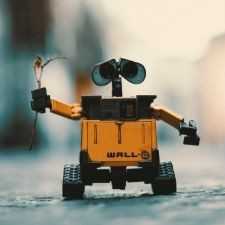 Robotics
Community of Robotics Enthusiasts: Discuss latest robots and questions with fellow robot lovers
606 Members
Join this group to post and comment.
6 Robotic Breakthroughs That Could Matter for Medtech
Quote:
From
Star Wars
to the
Terminator
series, robots have awesome abilities—often exceeding those of mere humans
.
But reality has not caught up with the vision of science fiction writers. In the medical device sector, robots are mainly used for assembly applications or robotic-assisted surgeries.
It would be a mistake to assume that robots will always be constrained to menial tasks such as sorting parts or giving a surgeon superhuman dexterity. In the future, look for robots to take on much more active role in healthcare technology.
Endquote
https://www.qmed.com/mpmn/medtechpul...s-could-matter-medtech?cid=nl.qmed02.20150715