How Sachin Yadav Started 'Bhaifi' To Build Secure Wi-Fi Hotspots Across India
By - CrazyEngineers • 7 years ago • 33.8k views
Born and bought up in Gurgaon, Sachin Yadav comes from a middle class family. His father served in the Haryana Police Service as police inspector and mother was a Government school Principal. Sachin always wanted to do something of his own and not a regular corporate job.

One day while sitting in a cafe at lunch break during his days of working at the Sapient Corporation, he saw that people were asking for WiFi password from the owner who was reluctant to provide it because of the risk of misuse. That's where the idea clicked in Sachin's mind. He thought, "Why not build such a system on my own?" This is how Bhaifi was born.

In operation since December 2014, Bhaifi provides services to convert your existing unsecured Wi-Fi hotspot into a powerful and secure internet access point. Bhaifi currently has operations in NCR, Gurgaon, Bengaluru, Jaipur and Mumbai is next on their radar. They currently operate in more than 100 outlets across these cities.

We got Sachin, a first-generation entrepreneur, to feature in an exclusive interview with us to share his story of running a successful business. Read on to know what he has to say about his experiences, startup life, competition and more!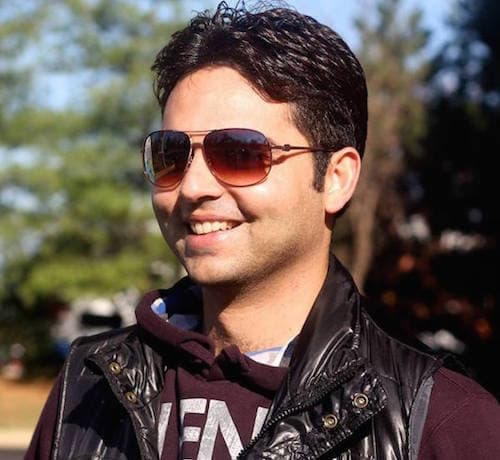 Sachin Yadav, Co-Founder - Bhaifi.com
CE: What's the story behind this captivating name "Bhaifi"?

Sachin: We wanted a name which sounded cool, attractive and remains in the memory of people for long. I was discussing WiFi with my wife at home when my 2 years toddler tried to pronounce WiFi and stammered it as "BhaiFi" and so we named our product the same twisted term for WiFi - BhaiFi.
CE: How did you meet Amit Raghav, your co-founder?
Sachin: Amit was a part of my team in Sapient since last 1.5 years.
"I always saw the same amount of passion and energy in Amit to make his own identity and to build something useful for the common man. I explained him the idea and he joined me from the very first day as a co-founder."
My long experience in telecom domain and our combined expertise in technology helped us a lot into developing the product. We researched on the need, legalities and technology and came to a conclusion that we need a system for SME's which is legally compliant, managed and economical at the same time. So, with all these points in focus we launched our Minimum Viable Product (MVP) in September 2014.
CE: What important problem does BhaiFi solve? 
Sachin: BhaiFi solved major problem at both business and consumer side. At business side we provide a legally compliant, fully managed and economical solution with inbuilt business marketing features which no other system provides right now. At consumer end we are trying to bring down the complexities of using the system and making the whole login process as smooth as we can.
CE: What is the typical process of BhaiFi installation?
Sachin: In order to get BhaiFi a business has to contact us, only requirement is a working internet connection, our team does the installation in 2 to 5 business days. We provide businesses an online account from where they can see their router status, bandwidth consumption, usage reports and all other aspects of their WiFi.
CE: What technology/model BhaiFi is based on?
Sachin: BhaiFi is an IoT product which works in closed coordination of embedded software inside the router and cloud based online application. We use Linux and Embedded C for our router software and different technology stack at backend.
CE: What measures do you take to provide a 'secure' wireless network? How do you ensure legal compliance?

Sachin: For businesses, we provide security by making complete user signup process as per DOT guidelines. We register their mobile number andverify the same using an OTP before allowing them access to internet. All the details like when did a user login, how long they used and how much data they have consumed is logged into the system.
"We do not monitor user session though like they sites they are visiting or their personal details. We only monitor the data consumption by each user."
At consumer side, we provide complete protection by encrypting user session with 256 bit SSL. All communication between user and BhaiFi portal happens on HTTPS only.
CE: What is the Bhaifi revenue model?
Sachin: Our basic plan are free for lifetime in which a business will get a legally compliant WiFi system only. If a business want more features like a branded login screen, usage report, set WiFi on-off time as per business time or want to leverage our marketing features like Facebook marketing, SMS marketing or real time customer feedback, they pay us a nominal fixed amount monthly.
CE: How do you manage & control real-time collecting, assessing and acting of customer data?
Sachin: Our controller software in router keep an entry of user device once the user log-in and keeps on sending data consumption and session time details to our backend. As I said earlier, we do not monitor which sites user is visiting or any other personal detail. We only log what is required by law i.e. which mobile number has logged in, how long they used the system and how much data they have consumed.
CE: Who are your immediate competitors? How is Bhaifi different from regular mobile hotspot stations?
Sachin:
"We compete with Big telecom giants like Airtel, Ozone WiFi and Reliance Jio who provide public WiFi hotspot."
Our business model is completely different, telecoms like Airtel sell their internet plans, will not provide you customer details, they provide 15-20 minutes free and post that they will have to buy paid voucher for internet access. We do not keep such restrictions and WiFi at all BhaiFi location is free for unlimited time. We provide number of feature to our customers like branded login screens, business advertisement and running different type of campaigns which could help a business grow. In US Boingo and in UK Purple WiFi are our near competitors.
CE: How was your experience of bagging your first deal? What feedback did you receive from them?
Sachin: Chaayos was our first client, and it was Chaayos outlet in Unitech Infospace where we get this idea. Both the founder understood the benefits and immediately adopted our system to all there 5 outlets. Based on their feedback we build out inbuilt product features which was helping many of our clients today. Today we have 100+ clients throughout 5 cities in India.
CE: What is the hiring process at Bhaifi? What do you look for in a candidate applying to Bhaifi?
Sachin: We like to hire like-minded people.
"We do not hire employees but friends and partners in success. A person who believes in our mission, vision and willing to work hard each day to bring more people online and fix a business problem, is a potential hire for us."
CE What is the best and worst part of running your startup?
Sachin: I enjoy working each day. Each day we invent something new, make some new pranks in team, build some cutting edge technology and systems. This all gives us immense satisfaction, pride and feeling of achievement which is unique. At downside, I am not able to spend quality time with friends and family. My wife is still waiting for a vacation break since more than a year now.
CE: How big is Bhaifi at the moment? How big a market is it that you are targeting and how do you plan to expand?
Sachin: We are serving 80,000 user per month in 5 cities. We are addressing a huge market of restaurants, cafe, pub, clubs, co-working space, small offices, gym, doctors clinic, saloon, spa, hotels and lots more. As internet penetration grows in India we will be able to cover all these places throughout India. As of now our sales operations as solely based on word of mouth publicity be we will soon have on ground sales and marketing teams.
CE: What advice would you give about leadership to entrepreneurs who are just starting out?
Sachin: Buckle up for hard work, shattered expectations, surprises, broken relationships, depression and lot more but the key for success is having strong faith in your idea, big vision and complete focus on customer satisfaction.
CE: Any message for young engineers?
Sachin: India is a land of opportunity. Identify a real problem area and build a solution to fix it. Make yourself, your parents and country proud of you. If you have an innovative idea and need guidance feel free to contact me at - sachin@bhaifi.com
Note: Only logged-in members of CrazyEngineers can add replies.
Recent updates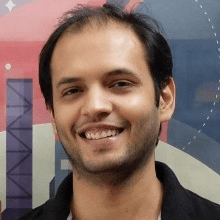 In 10 years, when I go to a hackathon and ask, "Who here has used Postman?" - I want every hand in the room to go up.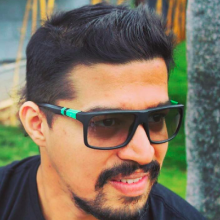 People management, analytical and not emotional driven business decisions is the key.

Abhishek Daga

Thrillophilia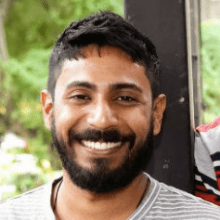 The best way to achieve long-term success is to stay anxious, be super involved in everything that the team does in the nascent stages and keep your eyes on the trophy, even on weekends.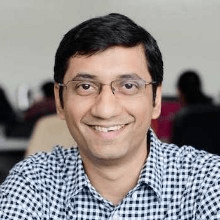 I am happy that we were able to create an online tool that helps people customise their furniture on a real-time basis.

Ajit Shegaonkar

Stitchwood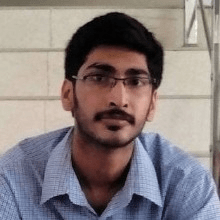 I have learned that just developing a good product is not enough. Marketing and advertising is as important as making a good product.

Akash Shastri

Brainasoft​