iDreamCareer Aims To Help 1 Crore Students Make Right Career Choices In Next 5 Years
By - CrazyEngineers • 8 years ago • 28k views
Being born and brought up in a traditional Marwadi family where for long being self-employed has been the norm, in the heart of hearts, Pravesh Dudani always knew that he would be an entrepreneur some day. Hailing from Jharkand's Dhanbad, the town famous for its coal mines and recently the 'Gangs of Wasseypur' movie, Pravesh came from a family environment, where he could learn the fundamentals of doing business and making money right from his young days. Pravesh's father was into coal processing and trading businesses and he has witnessed how ably his father could handle both family and business successfully over the years. Because of lack of good schools in Dhanbad in 90s, Pravesh was sent to a boarding school in Nainital where he spent his high school days.
Pravesh later went on to pursue graduation in Electronics Engineering from IIT Kharagpur (KGP) and also his M.Tech from the same college. His first venture called 'GreenHat Ventures' operated in the field of assessments and employability training services for colleges.
Founded in August 2012, iDreamCareer (iDC) is Pravesh's second startup (co-founded with Ayush Bansal) which plans programs to help students make informed career decisions through one-on-one career mentoring and its specially designed Career Assessment tool and. iDC package plans range from one time engagement session to two year plans with multiple engagements with experts mentors, delivered over combination of face-to-face, Skype and phone sessions.
Based out of Delhi, iDC has offices across major metros in India and has served more than 55,000 students. iDC got selected as the top 14 fastest growing companies in India by CNBC TV 18 in its reality show "Masterpreneurs Award 2014". It was selected as the Best Social Enterprise by IIM, Indore in 2012 and also as one of the 6 enterprises in SEED Program at Villgro.
We got Pravesh Dudani to feature in an exclusive interview with us to talk about his motivation behind starting a venture in the education space, their experience in counselling thousands of students, his take on the education system, their future plans and a lot more. Read on!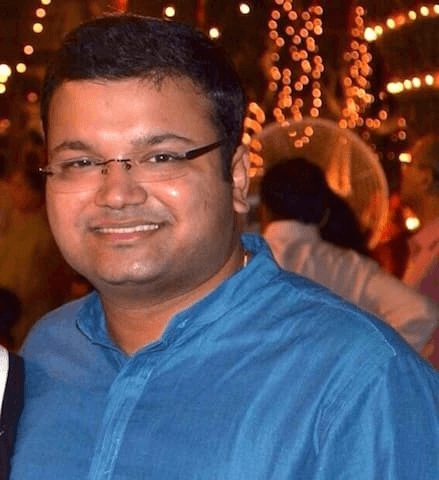 Pravesh Dudani, Co-Founder - iDreamCareer
CE: What was your motivation behind doing B.Tech and M.Tech in Electronics from IIT KGP?
Pravesh: Pursing engineering as a career came very naturally to me. Back in boarding school I used to be class topper and teachers there were a big encouragement to pursue science subjects post class Xth. Later I tagged along with one fellow friend of mine to go to Kota, Rajasthan (considerably lesser known town back in early 2000) and get coached for IIT JEE. I cleared IIT JEE and secured AIR 571 in 2003. IIT Kharagpur was my first choice given the vibrant culture and campus life stories I had heard from college seniors plus it was not very far from my home place Dhanbad.
CE: Why did you choose to work in the education industry from the initial days of your career?
Pravesh: I did my first startup venture right after graduating from IIT back in 2008 which was supported by the incubation cell of IIT Kgp both financially and the insurance of access to deferred placements next year incase if venture doesn't takes off. The venture was in Education domain where we developed products and services in employability assessments and training space for graduate market. After two years of execution I managed to sell off the company to Educomp Solutions which was the largest Education services company at that time in India and joined their strategy team for K12 school segment.
CE: When did you first think about iDreamCareer? What was the initial motivation to build a startup surrounding career counselling?
Pravesh: What fundamentally impacted my thought process was my 18-day train journey I attended with TATA Jagriti Yatra in 2009. I was with 400 fellow Yatris in a train exploring the never seen and experienced rural settings, meeting local change makers and social entrepreneurs and understanding their work.
Post my Yatra journey, it was clear in my mind, that Education is the only tool which is most critical element in upliftment of a household from the cycle of poverty and I can dedicate my life to this.
Also, my stint with Educomp Solutions gave me opportunity to travel to many schools across India and understand their functioning in detail. During these times I saw a clear gap and opportunity in serving the private schools as well for career planning and guidance services which consolidated into what iDreamCareer.com is today.
Back in 2012 when me and my co-founder joined hands to create iDreamCareer.com, we created a goal for ourselves: Every youth, be it from the underprivileged background or the privileged background, should be provided with the guidance for the right opportunities, schemes and higher education opportunities suiting to their personal needs and ambitions.
Since then we have never looked back and now we aspire to impact 1 crore students in next five years.
CE: How did you meet your co-founder Ayush Bansal?
Pravesh: I know Ayush since childhood and we hail from same town and locality. Both our parents are good friends and our homes are stone's throw away from each other. However we discovered each other as potential business partners while I was working with Educomp in Gurgaon and he post his MBA from ICFAI Business School was working as investment banker in Gurgaon. Ayush used to volunteer for a NGO in education sector and used to meet me often to share his experiences. It was that time we discussed the idea of iDreamCareer and joined hands to later pursue it together.
CE: What was the core idea behind creating iDreamCareer.com?
Pravesh: Problem we solve and our vision: Given the complex structure of our higher education system, choosing a career path as well as process of applying to colleges is one of the most daunting task for students and parents.
New age parents, consider a career choice as most important and life altering decision for their children and hence they are willing to pay for availing professional guidance from trusted and reliable advisors.
We want to be that trusted and easily accessible PAN India brand for career and higher education planning needs.
CE: Tell us more about the iDC Career Planning Kit. How and why the product is useful for students?
Pravesh: About Career planning Kit: We launched the first tangible physical career planning product – 'iDC Career Planning Kit' (career counselling in a box). iDC follows 3S framework program - 'Structured, Scientific and Scalable' which through a combination of proprietary assessment tools and personalized career mentoring help students in making the right career choice.
CE: How big is the iDreamCareer team at the moment? How do you go about hiring? What are your expansion plans?
Pravesh: We are 16 people strong as of July '15 and we aim to add another 10 people over next quarter. We plan to double the number of students we reach out to month on month through various online and offline channels. We currently raised our second round of funding which was led by Ah! Venture network and prominent angels like Mohit Satyanand and Vivek Joshi and they have joined us onboard to help us scale iDC to new heights.
CE: How was your experience dealing with rural region students when you were working on your pilot project? Tell us any key incidents that remain in your memories of interacting with students.
Pravesh: Around late 2011, I and Ayush did a pilot programme of career counseling in a very low cost private school with 200 students of 11th class situated in a Naxal affected area called Tundi, about 80 Kms away from Dhanbad town in Jharkhand. Rather then physically going to school with team of counsellors, we installed a PC with internet dongle and made each student talk to a remote counsellor sitting in Delhi over Skype. The results were astonishing. 100% of the students attended the session and most of them were prepared with their set of questions. I learned that whatever circumstance they are in currently, each one of them is unique and with some hidden potential. Its just that they need a platform which can guide them over time to take right decisions and progress in their life.
CE: What makes iDreamCareer different form other career counselling centers? How do you tackle growing competition in this space?
Pravesh: Most important and foremost differentiator is our unbiased and no-nonsense approach towards career planning. In the business where trust is the key element, our focus has been on providing quality career planning service to students and parents that empowers them for taking informed career decisions. Over the last year and a half, more than 55,000 students have benefitted through iDC. This was achievable purely because of the trust the student and parent community have reposed in us.
Over 40% of the students on the platform come through referrals, which is an indicator of the trust they have on the brand.
Moreover, Our focus on technology as a key enabler for scale has helped us create systems and processes to achieve the rate of growth we foresee.
CE: What is the iDreamCareer team currently focusing its efforts on? Tell us about the company's expansion plans. Where do you see iDreamCareer 2 years from now?
Pravesh: Our key focus these days is on technology and key product feature improvements and additions. On the delivery side we creating a detailed training and on boarding process for new career planner recruits. We will invest a lot on branding and marketing activities going forward pan India to create the consumer brand of iDC.
Over next two years we want iDC to be a household name and one stop go to company for any career and higher education planning and consultation needs of school and colleges students community.
CE: What is the revenue model for iDreamCareer?
Pravesh: Our customers are students and their parents and we are primarily a B2C services business. We make money by offering premium career planning packages ranging from one time engagement session to two year plans with multiple engagements with experts mentors, delivered over combination of face to face, Skype and phone sessions. We reach out to our target audience via different channels like online, retail outlets and in-school services partnerships.
CE: What is the best part about your job?

Pravesh: Best part of the job is being your own boss and have freedom to execute ideas and improvise on the go. In startup the founder is responsible for own mistakes, decisions taken hence success or failures.
CE: What are the biggest challenges you've had to face while running this company and how did you tackle them?
Pravesh: The biggest challenge we faced was the initial days of bootstrapping and managing the cash flows. We invested lot of our own funds and savings during the product development phase to keep the company running and we had hard time convincing investors to support us initially. Moreover the career planning services market was very fragmented and we faced lot of challenges convincing schools to endorse our services. Post our seed round of funding in early 2014 we invested heavily in marketing and branding activities both online and off-line which starting giving results and set the ball rolling.
CE: How has the parents' and students' take changed on how they plan their career?
Pravesh: Over the years I have seen students outsmarting their previous batches and hence generations by leaps and bounds.
These days students have become very demanding, logical and highly aspirational. The consumer (parents and students) preferences have been shifting from remuneration-driven career choices to value and interest driven career choices.
So has the parents attitudes have changed. We have seen parents consider higher education decision as one of the most critical decisions of their child lifecycle.
CE: What is your take on Indian education system?
Pravesh: My take on education system is that it is in a mess right now and we are sitting on a time bomb. My fear is that our youth if left unskilled and unemployable, will be the biggest burden on the society at large in years to come.
I am hopeful that overtime there will be tremendous change in our education system and particularly how our vocations and skills are mapped to the formal education system.
Rather than waiting to be a graduate to get into a job, students would be able to pick up job oriented skills in schools and can do part time jobs to support themselves and their families. Today every single household aspires that their children study well and get into a stable job. But they have no clue how to plan their children's education and what path is best for them. Our work at iDreamCareer.com is guided by sole agenda of enabling effective guidance for higher or vocational education planning through scientific tools and knowledge dissipation.
CE: Any message for young engineers and aspiring entrepreneurs?
Pravesh: I started my first venture the year I graduated from college but when I look back I regret not starting up in first year of college itself rather than after I graduated. My key message to young fellow engineers is that now a days we have all the resources, connectivity and support platforms available right inside campus ecosystems where one can take up real life project which can take a shape of commercial venture later on. If we count the benefits of starting up early, they are numerous.
1. The cost of early failure is very low and the opportunity cost of not being employed somewhere is not there.
2. No pressure from family and no family commitments since you are still a bachelor (trust me once you get married there are hell lot of commitments to fulfil other than startup commitments).
3. Cost of execution is less as you can leverage the talent and free resources available around you in campus.
Now one can argue - how to spot a billion dollar idea? One has to keep their eyes open for that. Keep looking around for simple problems faced and innovative solutions for them.
Keep track of what is happening in startups eco-system, try to attend workshops and events around startups and connect to people over Internet for advice.
Bottomline is - Do what you love, experiment a lot, be curious, read a lot and spend lot of time on your health and on your relationships.
Note: Only logged-in members of CrazyEngineers can add replies.
Recent updates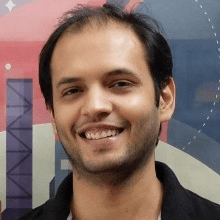 In 10 years, when I go to a hackathon and ask, "Who here has used Postman?" - I want every hand in the room to go up.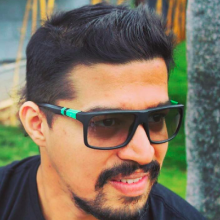 People management, analytical and not emotional driven business decisions is the key.

Abhishek Daga

Thrillophilia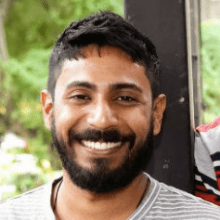 The best way to achieve long-term success is to stay anxious, be super involved in everything that the team does in the nascent stages and keep your eyes on the trophy, even on weekends.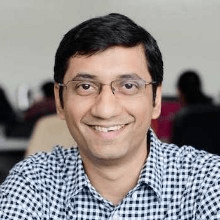 I am happy that we were able to create an online tool that helps people customise their furniture on a real-time basis.

Ajit Shegaonkar

Stitchwood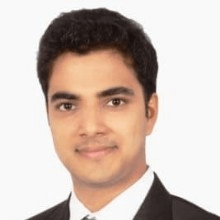 "What makes us unique is the approach and the value we bring on the table - we believe that the people who built the product, are best suited to fix it also."