Twistofy Founder Neha Shah On How She Created A Creativity Platform For Users
By - CrazyEngineers • 8 years ago • 29.1k views
Twistofy, founded by Neha Shah, is India's first creativity platform focused on Creative Curation (Discovering Creativity), DIY Workshops (Rekindling Creativity) and Customized Gifting Solutions (Unleasing Creativity). Twistofy offers various services - Customers can show-off something cool that they have made via Twistofy, take help for an idea's execution, get ideas from the team at Twistofy, place a customized bulk order, and much more.
Neha Shah completed M.Sc. (Hons.) and B.E. (Hons.) in Economics and Electrical & Electronics Engineering from Birla Institute of Technology, Pilani. Neha then worked as an Analyst with MSCI Inc. for almost one year. She was the Marketing and Sales Manager at Shoplmagine.in for around two years and a half prior to starting up with Twistofy.
In an exclusive interview with CrazyEngineers.com, we got Neha to talk about her experiences at Twistofy, her educational background, the various activities that she was a part of in BITS Pilani during her engineering, her first business idea, what inspired her to start-up with Twistofy, the marketing strategy at Twistofy, how she gathered the initial funds to start-up with Twistofy and a lot more. Read on!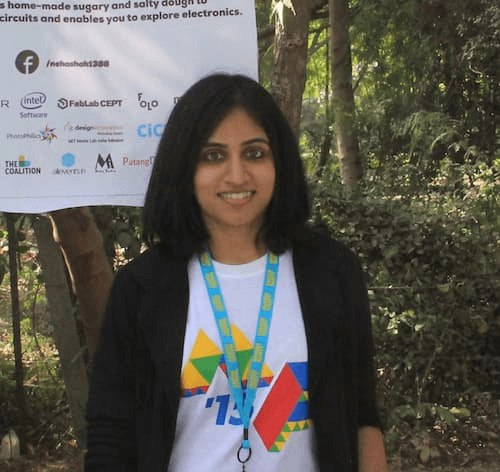 Neha Shah

CE:  Hi Neha. Could you tell our readers more about Twistofy?
Neha: Twistofy is a creativity platform with the motto "Out-of-the-box Dekho, Suno aur Bolo" which functions in areas of Creative Curation (Discovering Creativity), DIY Workshops (Rekindling Creativity) and Customized Gifting Solutions (Unleashing Creativity).

CE:  Could you tell us more about your educational background? What kind of activities were you involved in at BITS Pilani?

Neha: I'm an Engineering (Electrical and Electronics) and Economics double graduate from BITS, Pilani. In college, I had a strong academic focus, however, I was very deeply involved with the Photography Club and was also its Secretary.

CE:  What was your first business idea? What inspired you to start-up with Twistofy?

Neha: My first "unofficial" business venture was Voila! Creations, which focussed on customized gifting solutions for corporates, educational institutions and weddings. However, this was just a subset of what I really wanted to do. I was very passionate about creativity and had a larger vision to create a holistic business that would evangelize it through an umbrella of activities Hence, my first official business, "Twistofy" was born.

CE:  Not even one year since launch and Twistofy has gained a lot of popularity. What kind of marketing did you do to make Twistofy known?

Neha: Twistofy's marketing strategy has been purely organic and primarily online. The website and Facebook page have been the centres of activity. Also, collaboration with brands like BabyChakra, IndiaCircus, PropShop24 etc for content, contests and workshops increases our reach. Participation in events like MakerFest and Hamley's Summer Workshops also gives us tremendous visibility. Besides, strong and positive word-of-mouth has helped us get customized gifting orders continuously.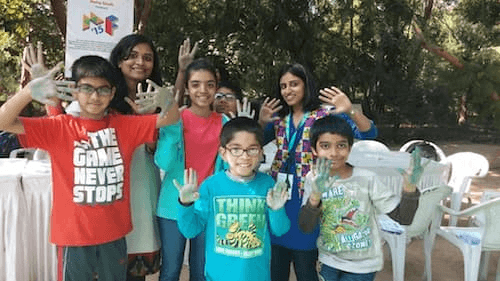 Twistofy DIY Workshop

CE:  Looking at the pace at which Twistofy is gaining customers, where do you see yourself one year from now?

Neha: I see Twistofy at the forefront of creative hands-on education in India. I see a significant expansion in Twistofy's hands-on DIY Workshops in schools within and outside Mumbai. There will be increasing number of workshops on robotics, electronics and programming tailored in a creative manner to enhance learning and understand of concepts. I also see Twistofy's foray into corporate through a new avenue (apart from customized gifting which we are already engaged in) - Creative DIY Workshops for Corporate Employees.
CE:  How difficult was it to gather the initial funds to setup Twistofy?

Neha: Twistofy is a totally self-funded and bootstrapped business. It did not require much investment in terms of funds because I took care of most things on my own - website design, blogging, marketing and business development!

CE:  Why should customers choose you over your competitors?

Neha: Because we offer an entire package of unique creative solutions - curation, workshops, products! I don't think anyone else does this currently.

CE: . How big is the team at Twistofy? How involved will you be in the hiring process in the future?

Neha: Twistofy is a solo venture at the moment with me as the sole proprietor. So, officially, the team is just me. I collaborate with various artists and hire volunteers/interns for specific assignments as and when required. However, with business growing, I am looking to grow my team, slowly, one at a time.
Hiring process will be focussed on talent, both creative and business-based, to deepen Twistofy's commercial initiatives of DIY Workshops and Customized Gifting Solutions.

CE:  Thank you for the time you have spent with us. Any message for your readers?

Neha: The analytical mind of every Crazy Engineer that always "figures out" a solution by hook or by crook is one of the best gifts in the world. Utilize it to the maximum and nothing will be impossible ever again! 
Note: Only logged-in members of CrazyEngineers can add replies.
Recent updates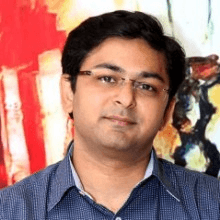 We understood the client's need of going mobile friendly and making solutions that will help save time and money. That is how our direction of being known as one of India's best enterprise mobility solution provider became an aim.

Abhijit Junagade

Winjit Technologies​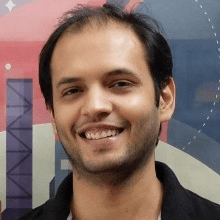 In 10 years, when I go to a hackathon and ask, "Who here has used Postman?" - I want every hand in the room to go up.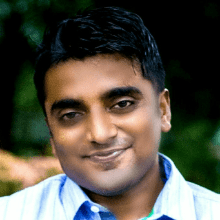 Competencies can be build and nurtured. But right ambition, right motivation and cultural fit is very imp. I will suggest all entrepreneurs in early years to codify it.

Abhishek Ballabh

ExtraaEdge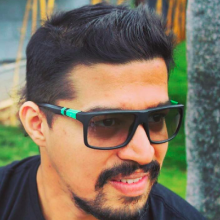 People management, analytical and not emotional driven business decisions is the key.

Abhishek Daga

Thrillophilia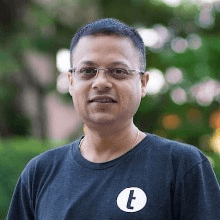 We believe great attitude and the "always be learning" mentality trumps all else and we tend to optimize our hiring for such folks.

Abinash Tripathy

Helpshift