Digital Gorkha Founder Hitesh Malviya On Building A Startup For Advanced Lobby Security In Buildings
By - CrazyEngineers • 6 years ago • 47.5k views
In 2011, while in his third year studying IT engineering from JECRC, Jaipur, Hitesh Malviya set up HCF Infosec Limited - an IT services company, which was the first of many startups that he successfully started and ran. In April 2015, Hitesh and his friend Suraj Sunder got this incredible idea of coming up with a mobile-based solution to strengthen security in lobbies inside buildings. And thus, 'Digital Gorkha' was born.
In just about an year, the Pune-based company raised $160,000 (INR 1 crore) in funding at idea level from angel investor and is looking at rapid expansion.
To know more about this startup and the founder's story, we got Hitesh to talk about his venture and dig a little deeper into their business. Read our exclusive interview below -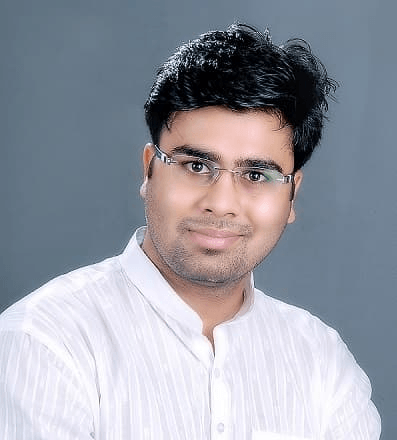 Hitesh Malviya, Founder & COO - Digital Gorkha
CE: Tell us about your growing up years and family background. Are you a first generation entrepreneur?
Hitesh Malviya: Coming from a small town of Rajasthan, I joined for my B.Tech program in 2012 at the JECRC, Jaipur. Since then began my inquisitiveness for hacking. I started a blog on hacking in my second year. Soon after, I started an online discussion forum and built an online army with few of his hacker friends and called it the 'Hindustan Cyber Force'. I also released a book 'Hackdecoders' on hacking techniques.
I never had the heart to quit or stop. I always had a spark within to make it big in life. I established a company later 'HCF Information and security Private Limited' in Noida to provide ethical hacking training, penetration testing services while I was in the final year of my college.
I stayed with HCF for two years and then left it to start another venture. I moved to Mumbai and co-founded Sriyaan Technologies. This step was helped my dreams meet reality. It helped me find something like Digital Gorkha, which is indeed an innovative step to revolutionize the concept of entrance security.
CE: Tell us more about your journey as Hacker. How was experience handling multiple roles in different organisations as - CTO, CEO and an Information Security Analyst?
Hitesh Malviya: It was fun time, we used to stay late nights, used to scan websites for loopholes, It was great fun hacking Pakistani websites with my friends. I used to bunk my lectures for hacking. My attendance was too low as 5% in my last two years of college. Hacking gave me an attitude, which I carry in life. My experience was working in different roles was amazing. I took up it as challenge and shaped myself to fit in any role which demands.
CE: Tell us more about your other startup - Mediico.com. What's up with that?
Hitesh Malviya: Mediico is an online medical tourism startup, currently in stealth mode. We will be launching it in 2017.
CE: When did you first think about DigitalGorkha? What was the motivation behind starting up in security domain?
Hitesh Malviya: I thought of this idea in late 2014. We used to visit different places for meetings. We found no one was actually verifying the details of visitors at entrance gate, and visitor logs were completely messed up. We thought this could be a security issue. If someone breaks into the building by providing fake details, he would be untraceable. I found it as a business opportunity & started building Digital Gorkha.
CE: How does Digital Gorkha ensure Housing/Lobby Security? How does a Visitor Management System get digitized with DigitalGorkha (Tell us the end-to-end process of how it works)?
Hitesh Malviya: We provide a tablet to security guard for visitor authentication and registration.
For First time visitors:
DG verifies visitor's mobile number, captures the visitor's photo, Select host details, Send Visitor arrival SMS and Push notification to the Host, Check-in after host confirms the visit.
For recurring visitors:
DG automatically pulls the last check-in data of visitor from server and registers visitor in less than 5 seconds, Send Visitor arrival SMS and Push notification to the Host.
For expected visitors:
DG displays the list of expected guest pre-registered by host. DG registers visitor in less than 2 seconds, Send Visitor arrival SMS and Push notification to the Host.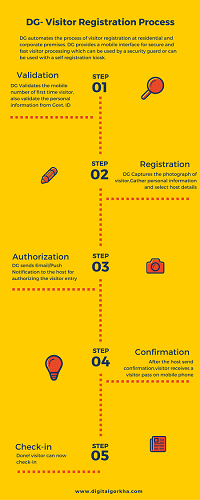 CE: How big is the Digital Gorkha team at the moment? How do you go about hiring? What are your expansion plans?
Hitesh Malviya: We have a team of 21 cool people in sales, development and marketing. We will be adding more people in the team by next month. DG has expanded operations to Mumbai, Delhi-NCR, Bangalore, Hyderabad, Indore and Nagpur. We also have launched in Nigeria, Kenya and Mexico.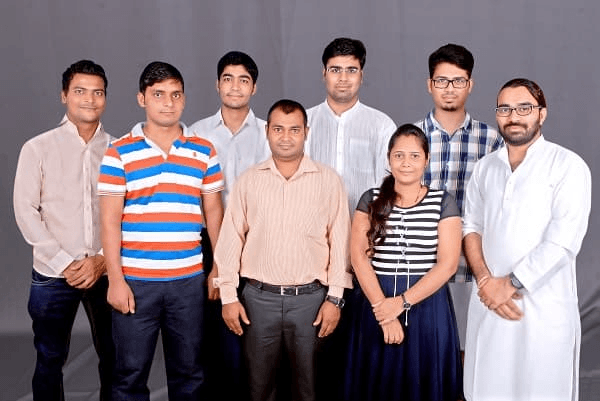 Digital Gorkha Team
CE: What makes Digital Gorkha different form other Security System Providers?
Hitesh Malviya: DG comes in the picture before the crime happens. We protect the premises from crime. Other security systems like CCTV come into the picture 'after' a crime happens.
CE: What is the revenue model for DigitalGorkha?
Hitesh Malviya: Digital Gorkha currently offer two products:
DG Homes: Entrance security mobile application for residential facilities and staff background verification services.
Sign with DG: Guest management and engagement mobile application for corporate offices, hotels, hospitals, warehouses and educational institutes.
The product cost for DG homes is Rs 900/flat/year, whereas, the product cost for SignwithDG ranges from Rs 60,000 to Rs 3,00,000 per year depending upon the number of users a customer is listing.
CE: What is the best part about your job? And what is the worst?
Hitesh Malviya: Best part of my job is I am doing what I love. Worst part is that managing relations with family and friends has become difficult because of long working hours.
CE: What are the biggest challenges you've had to face while running this company and how did you tackle them?
Hitesh Malviya: Finding the right resources is the biggest challenge. We are trying to tackle this challenge by outsourcing our hiring requirements to hiring agencies.
CE: What is your take on security services industry in India?
Hitesh Malviya: Access control and security management market is booming in India, currently it stands at 20B$, it will cross 30B$ by 2020.
CE: Any message for young engineers and aspiring entrepreneurs?
Hitesh Malviya: My message is - "Do what you love."
If you love coding, code for yourself.
If you love selling things, sale for yourself.
If you love building products, build for yourself.
You can only win the world, once you win yourself.
Note: Only logged-in members of CrazyEngineers can add replies.
Recent updates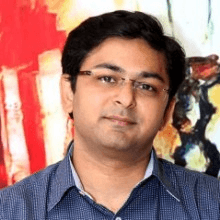 We understood the client's need of going mobile friendly and making solutions that will help save time and money. That is how our direction of being known as one of India's best enterprise mobility solution provider became an aim.

Abhijit Junagade

Winjit Technologies​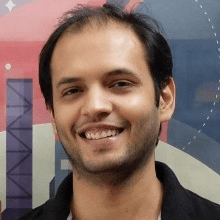 In 10 years, when I go to a hackathon and ask, "Who here has used Postman?" - I want every hand in the room to go up.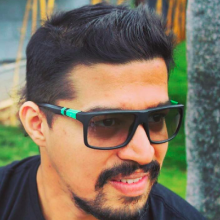 People management, analytical and not emotional driven business decisions is the key.

Abhishek Daga

Thrillophilia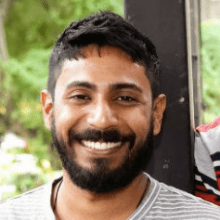 The best way to achieve long-term success is to stay anxious, be super involved in everything that the team does in the nascent stages and keep your eyes on the trophy, even on weekends.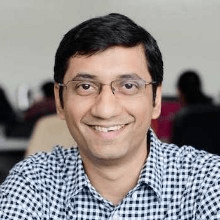 I am happy that we were able to create an online tool that helps people customise their furniture on a real-time basis.

Ajit Shegaonkar

Stitchwood