"Life is all about trying trying and trying" - Gaurav Bora,Beamitlive
By - CrazyEngineers • 8 years ago • 28.7k views
Beamitlive.com is an entertainment company founded by Gaurav Bora in the year 2014. Beamitlive is India's first and only live streaming entertainment portal for artists, organizations, educational institutions and concert venues to showcase their events and promote their product to a live audience. It is quoted to be the most innovative start-up by Deccan Herald and Bengaluru Chronicle.
Gaurav Bora completed Computer Science engineering in the year 2008 from Visvesvaraya Technological University (VTU). Gaurav started two small restaurants in Bangalore - Hangout and Lucky Da Dhaba in the year 2007 and 2010 respectively. BeamitLive is his third entrepreneurial venture.
In an exclusive interview with CrazyEngineers.com, we got Gaurav to talk about his experiences at BeamitLive, his entrepreneurial journey right from the time he founded Hangout and Lucky Da Dhaba, his source of inspiration, how engineering helped him become a successful entrepreneur, his expectations from the team at BeamitLive, the importance of a good team and hiring process and a lot more. Read on!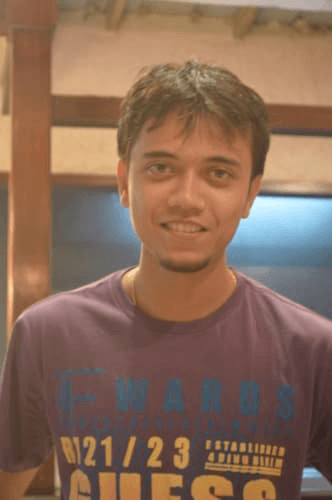 Gaurav Bora
CE: Hi Gaurav. Can you tell the readers more about BeamitLive?
Gaurav: BeamitLive is arguably India's Only Live Internet TV portal. We live telecast events like stand-up comedy, karaoke nights, edm events, talk shows and many more. We provide artists an audience more than what a venue can accommodate and help them reach a wider audience pool. For viewers, we enable them to enjoy the show live even if they can't make it to the venue.
CE:  From Hangout and Lucky Da Dhaba to BeamitLive, how has the journey been?
Gaurav: The journey has been quite fascinating for me. I have learnt a lot about customer behavior, what do they look for and how to grow a customer base. I started Hangout when I was still in college and I still remember the day when I got my first profit. It really felt good.
CE : What was your source of inspiration to launch a startup? How did engineering help you?
Gaurav: Well, there are a lot of motivational reasons for anyone to launch something of his own. It maybe be passion, it maybe money or it may be anything. All these reasons do contribute before you decide to start something. But before deciding on starting something, I just ask myself one question – "Will I ever regret if I fail in what I am trying to do". And if the answer is no, I get started. And once you start , there is only one thing in mind and i.e to give your best, keep fighting out there and help your team and company grow to the next level.
Engineering has helped me in different ways, it has helped me in being more disciplined. Before taking any step, I like to make an algorithm where I keep checking at every point if I am doing everything correctly or not.
CE:  Do you believe that one should better not hire than work with the wrong guy or girl. Tell me about a time you felt company leadership was wrong. What did you do?
Gaurav: Well, I believe that everything happens for a reason and one can learn from every aspect of one's life. A leader should lead the way, but he should also listen to every voice in his /her company.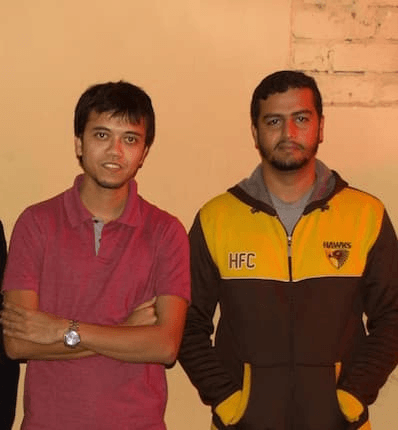 The team at BeamitLive
CE: Who is working with you at BeamitLive? What are your expectations from your team and people who are interested in your project?
Gaurav: Well, Shirish Raghu, who has done his MBA from RMIT Melbourne takes care of marketing for BeamitLive. He has been very instrumental in designing innovative marketing campaigns and driving traffic to our portal.
My expectations from my team are that they should always give their best. Everyone is not perfect and one is bound to make mistakes along the way, but the main thing is to learn from those mistakes and come out a wiser person and help the company grow.
CE:  What are the biggest lessons you have learned from your varied experiences?
Gaurav:
The biggest lesson that I have learnt is that if one does one's work with honesty and integrity, more often than not, one lands up at the right place at the right time.
CE:  What are your aims in the fiscal year 2015. Are there any global expansion plans?
Gaurav: For the year 2015, we want to reach out to all the artists who we think can benefit from the BeamitLive platform. We want to have a live show every day, so that our viewers can look forward to something every single day.
We certainly want to expand our portal to the South Asian countries in the near future. It would be great if someone sitting in India can watch a Live show happening in Singapore. We want to grow and that is why we are looking for venture capitalist funding to help us in this endeavor.
CE: Who are your clients? How tough is market competition?
Gaurav: We have worked with some of the biggest venues and artists in Bangalore. We have live telecasted from venues like Taj Vivanta, Gateway, Alliance Francaise, Max Muller Bhavan, Loveshack, HappyBrew to name a few. We have worked with artists like martin Dsouza, Vipul Khurana, Saad Khan (The Improv), Sanjay Manaktala, Danish Sait.
CE: You are a serial entrepreneur. You started with your first venture when you were 20 years old. How does it feel?
Gaurav: It really feels good when someone recognises your work and the kind of difference that your work can bring to this world.
Life is all about trying trying and trying. It is like a Tennis match, you are always in the match until the other player secures the match point. We still have a long way to go, and we are all geared up for that.
CE: Thank you for your time. Any message for the readers?
Gaurav: Well, I would like to say just one thing to everyone. Just do what your heart says and never get bogged down by negative comments. As someone rightly said "Haters hate us because they ain't us." 
Note: Only logged-in members of CrazyEngineers can add replies.
Recent updates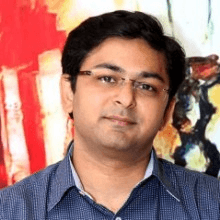 We understood the client's need of going mobile friendly and making solutions that will help save time and money. That is how our direction of being known as one of India's best enterprise mobility solution provider became an aim.

Abhijit Junagade

Winjit Technologies​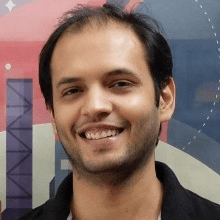 In 10 years, when I go to a hackathon and ask, "Who here has used Postman?" - I want every hand in the room to go up.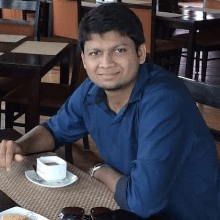 An entrepreneur's life is full of decision points. He shouldn't be afraid of taking wrong decisions.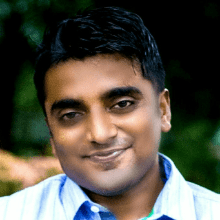 Competencies can be build and nurtured. But right ambition, right motivation and cultural fit is very imp. I will suggest all entrepreneurs in early years to codify it.

Abhishek Ballabh

ExtraaEdge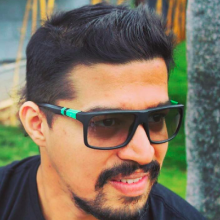 People management, analytical and not emotional driven business decisions is the key.

Abhishek Daga

Thrillophilia