"I believe in +ve and -ve energies. You think good, good will happen and vice versa" - Atamjeet Singh Bawa, Atamjeet
By - CrazyEngineers • 8 years ago • 22.3k views
The company 'Atamjeet' specializes in creating paper models of real machines completely using just paper and glue. A dream turned into reality for Atamjeet Singh Bawa, who builds state-of-the-art paper models for the art lovers and art collectors across the globe. 'Atamjeet' guarantees "unreal reality". In his collection, you can see three dimensional models of airplanes, bikes, ships, cars, guns, etc.
Atamjeet has been born and brought up in Amritsar. A software consultant by profession, Atamjeet took to paper modelling as his passion. In his free time, he likes playing an acoustic guitar and enjoys table tennis.
In an exclusive interview with CrazyEngineers, we got Atamjeet to talk about his entrepreneurial journey, his driving force, the various challenges he has faced, how he dealt with them and a lot more. We also got Atamjeet to discuss his basic life philosophy with us. Read on!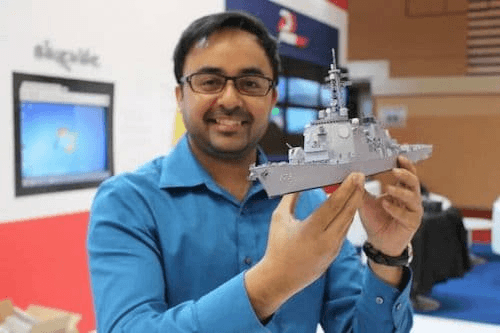 Atamjeet Singh Bawa
CE: Hi Atamjeet. Could you tell our readers something about yourself that no one knows?

Atamjeet: Atamjeet is a complicated personality. I am a person who falls in love with random things and I possess this evil "keeda" inside me who wants me to try everything. As a child I was good at GYMNASTICS and did that for a few years, later my passion changed to PAINTING and DRAWING and won a few awards for the same, a few years later I fell in love with INLINE SKATING and represented my school at district level tournaments, the evil "keeda" inside me then wanted me to try TABLE TENNIS and eventually I played nationals in the year 2000. I developed a passion for CHEMISTRY while perusing Non-Medical and choose to do by graduation in TEXTILE CHEMISTRY. Recently I started learning ACOUSTIC GUITAR and did a stage show at Birlasoft in the year 2013. The passion for making machines out of paper (PAPER MODELING) happened in 2004 and this is something that really got me going from exhibitions to display at Auto-Expo 2014, to being interviewed by Top Gear, FHM, NDTV, Deccan Herald and many online forums including yours. And in Jan 2015 I'm going to try talking in public via TEDx. What I've realized and understood about myself is that whatever I do, I do it with utmost passion and perfection! And that includes my 7.5 years of professional career in IT industry and a passion for coding... told you I am a complicated personality ?
CE:  What has been the driving force for you?

Atamjeet: The curiosity to understand how things work gifted me with the ability to imagine what's not very obvious and a passion for machines especially airplanes has always been my driving force.
CE:  What is something you wish everyone knew about you?

Atamjeet: I have the worst handwriting I've ever witnessed. Having an image of being an artist with a bad handwriting doesn't sound true.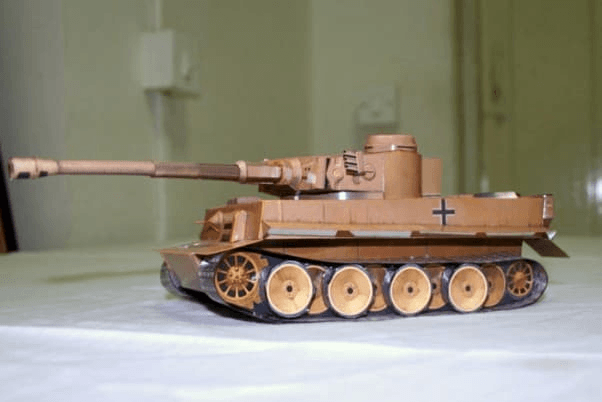 Paper Model of 'Tiger - 1 Battle Force Tank'
CE:  If someone were to make a movie about your life, who would you hope would play you?

Atamjeet: Aamir Khan.
CE:  What have been the biggest challenges you have faced in your entrepreneurial journey?

Atamjeet: What I started off as a pure passion to make machines out of paper has with time taken a turn towards a possible but difficult entrepreneurship journey. Everyone loves what I do, but no one wants to buy my stuff. 1. Because it's quite expensive. 2. I'm also not sure why ?
CE:  What do you think is one of the most undervalued professions right now?

Atamjeet: Designers & Ergonomics experts.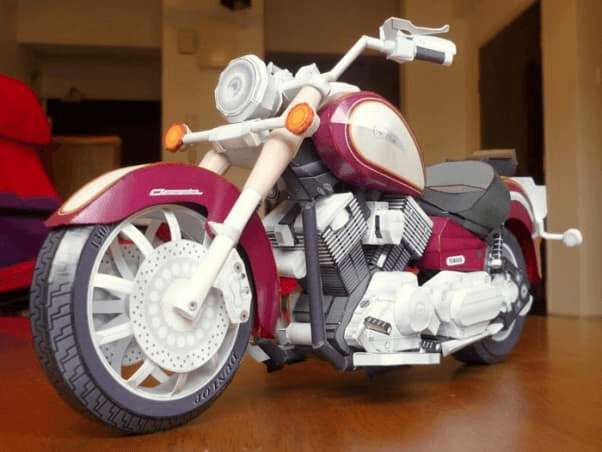 Paper Model of 'Yamaha DragStar Classic 11'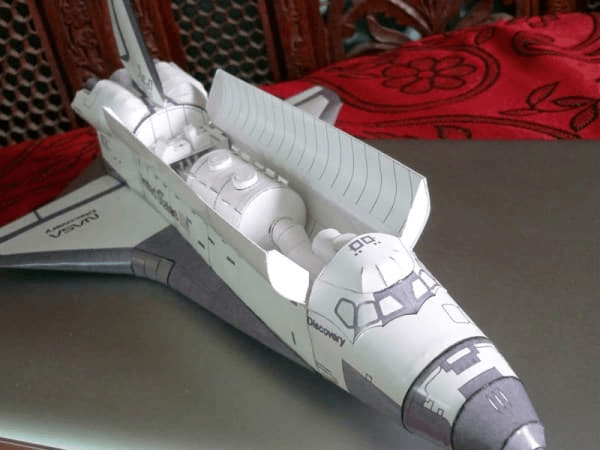 Paper Model of 'Discovery Space Shuttle'
CE:  How would you explain your basic life philosophy?

Atamjeet: I believe in +ve and -ve energies. You think good, good will happen and vice versa. I'm also a strong believer of God and I do not follow any religion, in fact I don't even know any single prayer. And I believe in practicality, I look for reasons in everything I do / follow and hence religion doesn't make any sense to me.
CE:  What is your earliest memory? What is the best decision you ever made?

Atamjeet: I've been making one decision since I was a child, to try different things. I just can't stop myself from gaining a hands on experience on everything possible.
CE:  Thank you for your time. Any message for our readers?

Atamjeet: Follow your heart, try to always smile and never hurt anyone. Believe in hard work and try to be Mr. Bean whenever you're alone ? 
Note: Only logged-in members of CrazyEngineers can add replies.
Recent updates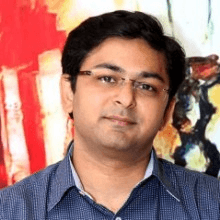 We understood the client's need of going mobile friendly and making solutions that will help save time and money. That is how our direction of being known as one of India's best enterprise mobility solution provider became an aim.

Abhijit Junagade

Winjit Technologies​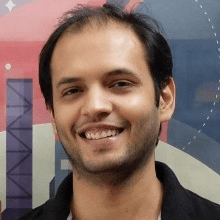 In 10 years, when I go to a hackathon and ask, "Who here has used Postman?" - I want every hand in the room to go up.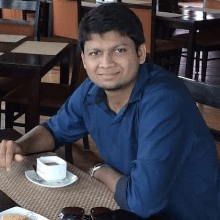 An entrepreneur's life is full of decision points. He shouldn't be afraid of taking wrong decisions.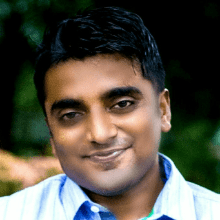 Competencies can be build and nurtured. But right ambition, right motivation and cultural fit is very imp. I will suggest all entrepreneurs in early years to codify it.

Abhishek Ballabh

ExtraaEdge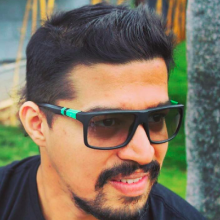 People management, analytical and not emotional driven business decisions is the key.

Abhishek Daga

Thrillophilia