Home

>

Apps

>

Groups

>
YouTube Kids App Now Available For Free Download In US
Question asked by Dhananjay Harkare in #Coffee Room on Feb 24, 2015
Gone are the days when children used to enjoy painting for hours. Most of the children having access to Internet now enjoy watching their favourite cartoons on the Internet. Understanding this need, Google has introduced its latest product - 'YouTube for kids' and it has been officially launched in US. iOS and Android users in US can download the YouTube Kids app free of cost from the store. For kids' benefits, parents always want to have only the "appropriate" content to show up when their kid searches for something on YouTube. Now with YouTube Kids in place, parents can let their child search YouTube without panicking.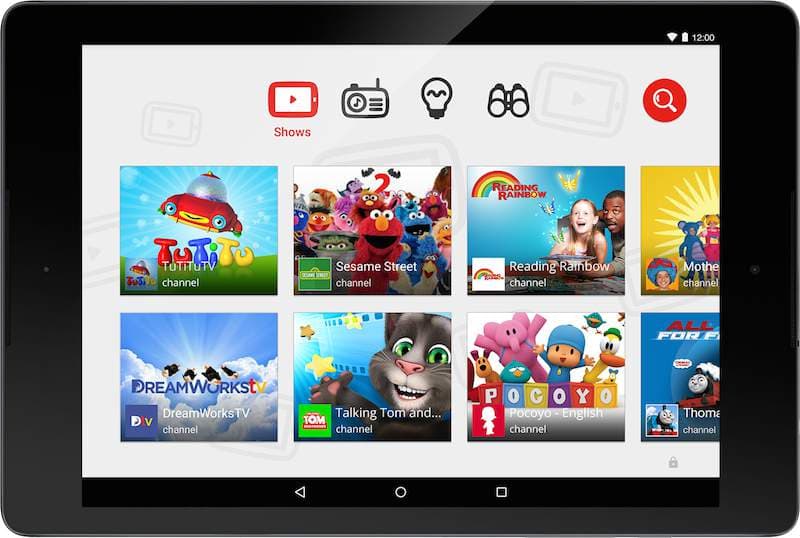 ​
The YouTube Kids app is developed for easy and safe access to videos for kids and though it is currently available only in US, we expect it to be launched worldwide soon. The app has been developed keeping several points in mind allowing children to enjoy video streaming. The size of thumbnails have been increased and icons are made bolder for smaller fingers to navigate around videos easily. Voice search is integrated in the app so that if the child can't spell it right, he/she can speak up to search the desired video.
The content of the app has been narrowed down to four broad categories- Shows, Music, Learning and Explore. Kids can also enjoy favourites from DreamWorksTV, Jim Henson TV, Talking Tom and Friends, National Geographic Kids, Reading Rainbow etc. The company has also promised that more new videos will be made available soon. YouTube Kids also allows parents' to have control over kid's activity as Parental Control is in place. This allows parent to pre-define the time for which kid can enjoy the videos and once the session limit is reached, the app will alert kid. Parents' can also control the background sound to avoid unnecessary noise during quite hours at home. In addition, parents can also turn off the 'search videos' option which would display only the pre-selected videos on home screen.
Introducing YouTube Kids -
Download YouTube Kids app:
Android
|
iOS
Source:
YouTube Official Blog
Posted in:
#Coffee Room