Home

>

Apps

>

Groups

>
Your Google Blogspot Domain Now Has HTTPS Support Enabled By Default
Question asked by Satya Swaroop Dash in #Coffee Room on May 4, 2016
Google Blogspot is one of the most popular blogging platforms in the world. Since they are owned by Google who go by the "HTTPS Everywhere" mantra, they will now have HTTPS version enabled by default. Yes, each and every Blogspot domain blog whether it's your travel or food blog will be accessible over an encrypted channel. Google had began the process of making Blogspot domains HTTPS secure back in September 2015 when it began an opt-in program where you could enable and try out its HTTPS support. With this launch, the HTTPS Availability setting has now been removed from your settings and enabled by default. Even if you didn't try this during the rollout phase, no worries, Google has enabled your HTTPS version for you.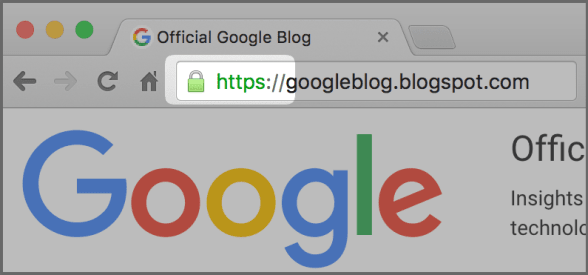 ​
Google has also debuted a new setting called the 'HTTPS Redirect' that shall allow you to redirect HTTP requests to HTTPS. If you choose to turn on this feature then people who have an existing HTTP link to your blog page will be redirected to the HTTPS version. You can even choose to disable it, after which the website visitor will be given the option of either visiting the unencrypted HTTP hyperlink or the encrypted HTTPS hyperlink.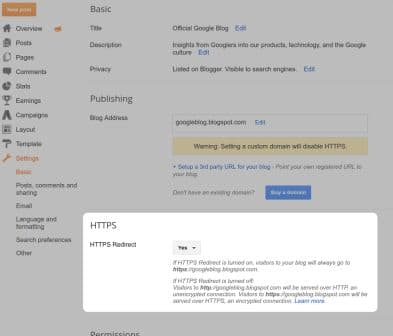 ​
This shift to HTTPS might however cause some errors on your blog if you have used mixed content such as incompatible templates, gadgets, or post content. Google
says that
it is actively working on fixing these issued but ultimately it's the blog owner who is responsible. Whenever you are using a mixed content tool such as an unsecure plug-in or third party template Google will warn you with the help of its mixed content warning tool. You can then rectify this issue by replacing or removing the problem causing web element. You have to note here that blogs with custom domains do not yet have HTTPS support.
Source:
Google Security Blog
Posted in:
#Coffee Room