Home

>

Apps

>

Groups

>
Xiaomi Redmi 3 Priced At $107, Packs Great Features Inside Apple-Like Full Metal Jacket
Question asked by Raagavan Sivaraja in #Gadgets on Jan 11, 2016
Apple might be assembling their iPhones in China, but Chinese market seems to be tilted towards Xiaomi. With the launch of Redmi 3, Xiaomi has dared to mimic Apple's full metal jacket and a few other design hints of the iPhone 6, and yet price it at $107. They made the right decision by releasing it in China only, because if they were to enter US markets, we all know how much Apple likes to sue.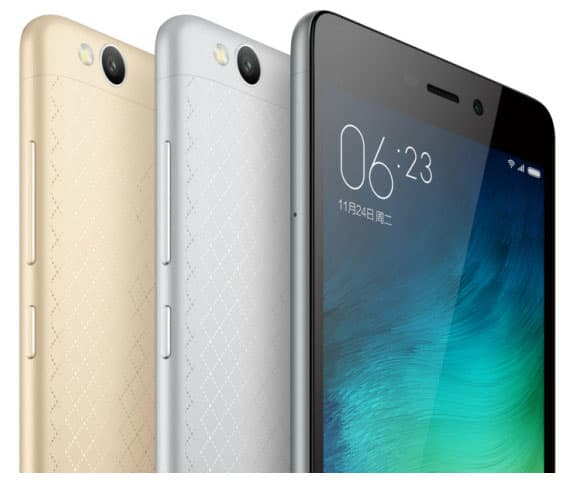 ​
The company has announced Redmi 3 just six months after the Redmi 2, its plastic predecessor. The enhancements they have made to the Redmi 3 are quite ambitious. Qualcom Octa-core Snapdragon 616 Processor, 16 GB internal storage, 128 GB expandable memory slots and on top of all that, a 720p HD display scream value for money. Android OS is pretty lavish on processing memory, so the 2 GB RAM is the way to go. But the best thing about Redmi 3 is the battery. Xiaomi has doubled the battery capacity to 4100 mAh that can extend talktime by 80% than previous models.
The display has been confined to 5.0 inches, but the dimensions of the phone are pretty competitive, sporting a thickness of only 8.5 mm compared to LG Nexus 5 with 7.9 mm. Xiaomi has built its MIUI 7 atop Android, which allows them to make it look a lot less like Android. Primary camera of 13 MP and a front facing camera of 5 MP are also compelling features for the price. Dual SIM facility would pay off as they are targeting worlds in which smartphones are expected to have 2 sim slots.
For now, Xiaomi has not revealed anything on launching in other countries. But with Huawei muscling in China and the fear of lawsuit in the US, Xiaomi will have to reach out to countries like India, and Redmi 3 might fuel the much needed take off against Lenovo and Samsung.
Source:
VentureBeat
Posted in:
#Gadgets
yeah.redmi 3 would be a blockbuster in India but delay in release would add up more competitors
Oh!!! Really this phone like iPhone
Long time users of MIUI - how does the interface hold against vanilla Android? Would you be happier if the UI was more Androidish over the default?
When I first time saw iPhone 6S , I thought it is Xiaomi Notapad or something 😛
Now this is almost 95% resemblance with iPhone😘