Home

>

Apps

>

Groups

>
Xiaomi MiTV Price In India & Feature Details
Question asked by Kaustubh Katdare in #Coffee Room on Oct 11, 2014
Xiaomi is not just a phone maker. It's evolving into an electronics company and already beat Samsung in the mobile game on home ground - China. Xiaomi is now bringing MiTV in India and it's one kick-ass product to look forward to in coming months. I came to know about MiTV launch in India, the price tag it will launch with and why it's a solid offering. Here's something all of you should know-
​
The MiTV is a 47" 3D TV that is just as super-slim as its competitors from Sony, LG and Samsung. Of course, it's a smart TV and runs on Android. Here's a list of features and
specs that matter
-
Screen: LG IPS Plus Samsung SPVA Screen: 1920x1080 Full HD
3D support and 178 degrees viewing angle, you get two pairs of 3D glasses
Processor: Qualcomm 28nm, quad-core that runs at 1.7 GHz frequency
Graphics : Adreno 320 GPU (400 MHz) - enhances your overall gaming experience
RAM: 2GB DDR3 chip
Storage: 8GB eMMC flash memory to store games, apps, music and videos.
Connectivity: 2.4/5 GHz, 2x2 dual Wi-Fi channel (802.11 a/b/g/n). I'm surprised they did not include 'ac', because it's ready become the standard. MIMO is supported for better upstream and downstream. Miracast and WiDi supported for easy connectivity across mobiles/tablets and computers.
Bluetooth: Version 4.0: To connect your headphones and gaming controller directly to the TV.
Speakers: Inbuilt Dolby DTS 2.0 audio system
Connection Porta: USB x 2, HDMI x 2, VGA, AV, Audio Out, Analogue TV Port, Ethernet Port.
Play directly via USB stick (MKV, AVI, MP4, MOV formats supported).
Remote Control: Minimalistic remote with 11 buttons; also supports remote control app on your mobile.
Voltage: 110-220 volts.
Power Consumption: < 0.5W (Idle)
Contrast Ratio: 1000~1400:1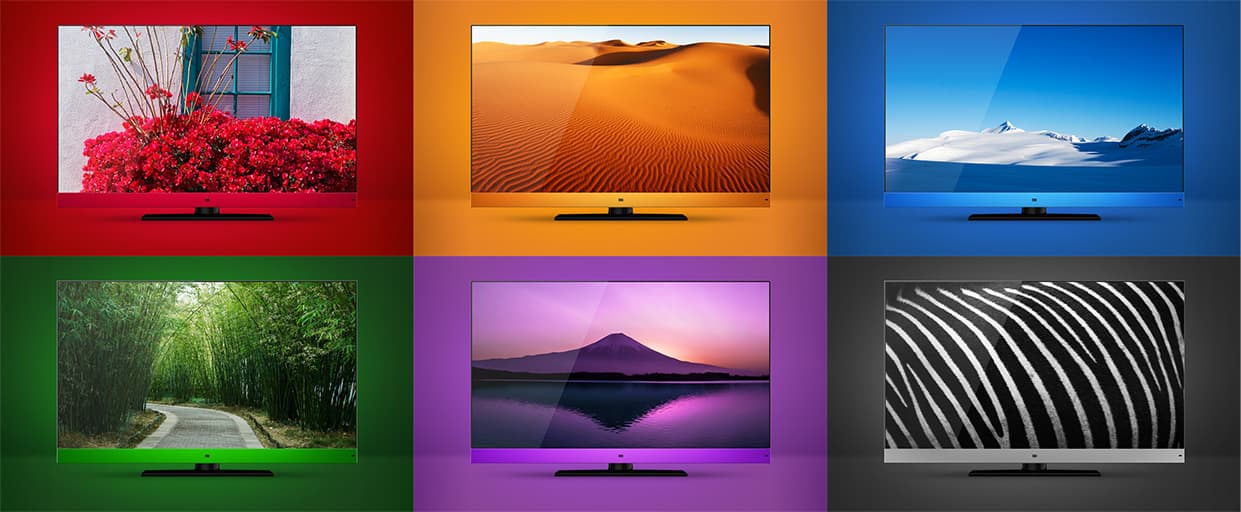 ​
Now comes the most important point: The price of Xiaomi MiTV in India. Few of the sources I referred to indicated that the price of the MiTV will be about Rs. 60,000-68,000, inclusive of taxes in India. If that's actually the price point Xiaomi is targeting with the MiTV, I can safely declare the TV as 'Winner' of 2015 best TVs to buy in India.
Hugo Barra, VP of Xiaomi has already confirmed that the TV will launch in India in Q2 of 2015 and the company is already working on getting certifications. After disrupting the mobile markets and taking only a few weeks to achieve what other rival brands (Micromax, Lava, Karbonn) took several months to achieve - I think Xiaomi is now planning to disrupt the TV segment in India. A huge number of people will be upgrading their TV sets to LCD/LED TVs in India and I'm convinced that Xiaomi is going to be the right guy at the right time.
Are you excited by the Xiaomi TV? M
Posted in:
#Coffee Room
Just googled up Xiaomi MiTV India and landed up here. 😛
I believe we have more than enough reasons to be all excited about the MiTV India Launch. I guess with those specifications, any other Smart TV in India is priced > rS. 1.5 Lakh. If they are ready to offer the MiTV at less than half the price, people are bound to gaga over it.
Also, there's just one UHD 4K TV available on Flipkart - and that is the Samsung 55HU9000 priced at Rs 3.03 lakhs (not considering the discount).
Check the features in this video -
Looks like we don't have much interest in this product category. But trust me folks - this one is going to be a real game changer. They're promising to offer 4K display, that too whole 49" at the fraction of the price being offered by their competition from Sony, Samsung, LG and Panasonic! This year is going to be quite awesome because they're already launching Mi4 followed by Mi Note and Mi Note Pro in Indian markets. With the arrival of
Tata Sky 4K
I think the demand for 4K TVs is going to be high in coming days.
All eyes set on Xiaomi Mi TV now 😀
This Xiaomi is great btw. I have all the products they launched as of yet in India. Will definitely bag this one too. Waiting Waiting 😀😀😀😀
I checked the official MIUI forums and found that the members there have voted for a range of Rs. 30-35,000 as the expected price tag of MiTV in India.

At what price do you expect it to launch in India? At what price would you love to go and buy it? Looking forward to your responses. Those who don't own a smart TV, I guess it would be worthwhile to wait for this launch.
Still waiting for the MiTV India launch. Not sure why there is no official announcement yet. They could at least tease a probable launch date or month. Those are some really killer specs and a few blogs are reporting that the price may be Rs. 40,000. Anyone heard anything, yet?
I was thinking that the TV's been announced in India already. The MiTV2 was expected in India this year. Wondering if it's been launched. Does anyone have an update on this?
can u ppl pls notify me when it is available..😁
baji sheik

can u ppl pls notify me when it is available..😁
Sure, click on the 'Watch Thread' link just at the top of first post in this discussion. You will be notified whenever this thread is updated. We'll surely update this when the TV is launched in India.