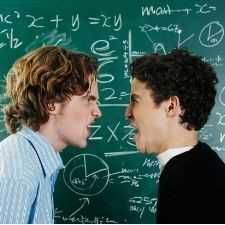 Debate Masters
Interesting and knowledge enhancing debates on almost every topic. Join in, and speak your heart out!
334 Members
Join this group to post and comment.
Wormhole Vs. Black Hole
Do you feel that Wormhole is related to black hole?
Regards,
Ravi.
Wormhole is hypothetical feature & you enter by your will 😁

Black hole is real phenomena & it invites you quickly 😁 it's very kind, it invites everything 😁

I think so.
Hmmm... 😀,
I strongly feel that the coceptual wormhole might be realized as the black hole 😀.
Regards,
Ravi .
wormhole is a black hole from one end and a white hole on the other end

so, it can't be ONLY black hole.


I think so 😁
plz....tell in details.....
its a way to travel in space or time through a throat and its has two mouth
its a totally hypothetical concept