Home

>

Apps

>

Groups

>
World's Thinnest 500 GB & 1 TB HDDs Launched - Seagate & Western Digital
Question asked by Kaustubh Katdare in #Coffee Room on Jun 3, 2013
Looks like we've a war of the hard disks. Seagate recently announced the world's thinnest 500GB HDD that is just 5mm thick. The ultra-thin HDD looks like SSD and costs just $89. In the meanwhile, Western Digital too announced a 500GB HDD with very similar specs as that of Seagate. It's likely to find place in the new machines from ASUS and Dell. What's more interesting is that Western Digital has just announced another 'world's thinnest' 1TB hard drive that is just 2 mm thicker than its younger brother, at just 7mm.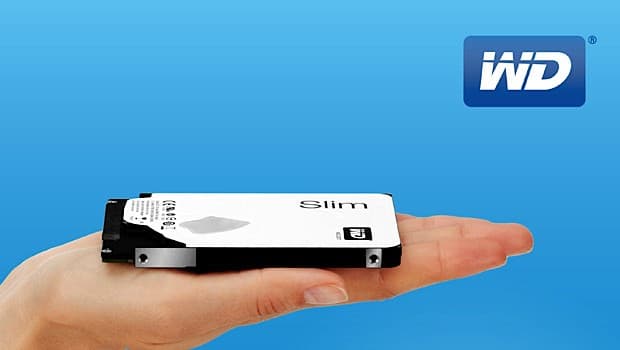 ​
The company claims that it features StableTrack which secures the motor shaft at both ends to reduce vibrations during operations and improve tracking. In addition there are dual-state actuators viz. electromagnetic for coarse displacement and piezo for the finer movements. SecurePark technology will keep the heads clear of the disk surface and also improve resistance to shocks. The company had demonstrated it at the IDF in 2012. The price of the 1TB model (WD10SPCXX) is $139 and that includes a 2 year warranty. Check the official press releases below -
WD® DELIVERS WORLD'S THINNEST 1 TB HARD DRIVE
New, 7 mm Slim 2.5-inch Hard Drive Delivers Industry's Highest Capacity Storage Giving Customers a High Capacity Option for Thin and Light Mobile Devices
IRVINE, Calif. – June 3, 2013 – WD®, a Western Digital (NASDAQ: WDC) company, today announced it is shipping the world's thinnest 1 TB hard drive with its new 2.5-inch WD Blue™ 7 mm hard drive. Offering OEMs, channel integrators and consumers a unique storage solution for thin and light systems, slimmer notebooks, as well as compatibility with the industry-standard 9.5 mm drive slots of mainstream notebooks, the WD Blue hard drive family, in capacities from 320 GB to 1 TB in the 7 mm height, now provides a singular option of thin design and high capacity storage.
"Users with large portfolios of content no longer need to sacrifice capacity when buying and Ultrabook or upgrading to a thin and light notebook," said Matt Rutledge, Vice President and General Manager for client storage products at WD. "This most compact 1TB hard drive to-date offers manufacturers of systems an upsell path for their customers who will now be able to choose systems offering both sleek design and high capacity.
"Intel is introducing its fourth-generation Intel Core processor family (codenamed Haswell) to deliver faster and more efficient performance to both desktop and notebook platforms, with significant gains benefitting portable systems" said Roger Bradford, Capabilities Marketing Manager at Intel. "The release of the WD Blue 7 mm hard drives offers a new level of storage capacity that further enriches the computing experience for users of Ultrabooks, All-in-Ones and other thin and light PCs."
"With the release of WD's 1 TB capacity in a 7 mm drive height, Acer customers now have the best of both options and no longer have to choose between the lightness of thin, sleekly designed systems or those with high capacity storage," said Tiffany Huang, BG President, PC Global Operations at Acer Incorporated.
"As ASUS develops new super-slim solutions, reliable storage options such as the WD Blue 7 mm 1 TB hard drive provide us with an ideal capacity to offer our customers," said S.Y. Shian, Corporate Vice President and General Manager of NB Business Unit at Asus. "WD has eliminated the capacity limits heretofore endured by thin and light personal computers while keeping the reliability and data-protection of a traditional hard drive."
Features of the WD Blue 7 mm hard drives include:
- Shock Tolerance – WD's ShockGuard™ technology protects the drive mechanics and platter surfaces from shocks.
- Cool and quiet - WD's exclusive WhisperDrive™ technology enables quiet performance.
- StableTrac™ – The motor shaft is secured at both ends to compensate for system-induced vibration and stabilize platters for accurate tracking during read and write operations which enables consistently higher performance.
- Dual Stage Actuators – Leveraged from enterprise-class drives, dual stage actuators utilize two actuators to improve positional accuracy over the data track(s). The primary actuator provides coarse displacement using conventional electromagnetic actuator principles. The secondary actuator uses piezoelectric motion to fine tune the head positioning to a higher degree of accuracy.
- Reliable – WD's SecurePark™ parks the recording heads off the disk surface during spin up, spin down, and when the drive is off. This ensures the recording head never touches the disk surface resulting in improved long term reliability due to less head wear, and improved non-operational shock tolerance.
- Compatibility Tested - WD performs tests on hundreds of systems and a multitude of platforms in its FIT Lab™ and Mobile Compatibility Lab to give customers confidence that drives will work in specific systems.
Price and Availability
Shipping now through select distributors and resellers, the new 1 TB WD Blue 7 mm 2.5-inch mobile hard drive is covered by a two-year limited warranty. MSRP for the 1 TB, model#: (WD10SPCXX) is $139.00 USD. Additional information about WD Blue mobile hard drives and limited warranty terms may be found on the company website at
https://www.wd.com/en/products/products.aspx?id=800
INDUSTRY GIANTS LINE UP FOR SEAGATE ULTRA-THIN 5MM HARD DISK DRIVE
Laptop Ultrathin HDD Set to Redefine the Tablet and Mobile Computing Market
CUPERTINO, Calif. - June 3, 2013 -Seagate Technology plc (NASDAQ:STX), a world leader in storage solutions, today announced it's shipping its thinnest hard disk drive (HDD) ever to OEM partners - the Seagate® Laptop Ultrathin HDD. Just 5mm thin, the Laptop Ultrathin HDD is designed to be integrated into ultra-thin, lightweight mobile computing devices and tablets all while delivering high capacity storage at an affordable price.
"When we originally demonstrated this solution last September, we knew we had a truly innovative product that would empower our partners to reimagine mobile applications," said Steve Luczo, president, CEO and chairman of Seagate. "The strong support from our OEM partners indicates we have delivered on our vision and look forward to a new wave of innovative solutions enabled by this revolutionary product."
The 2.5- inch drive is just 5mm thin and weighs a mere 3.3oz- making it about as thin as four stacked credit cards and lighter than a deck of cards. It delivers up to 500GB of capacity in 25 percent less space than its previous-generation 7mm counterpart, freeing up valuable real-estate within portable devices to accommodate additional designed-in features such as longer-life batteries and better air circulation. An affordable alternative to SSD storage, Laptop Ultrathin HDD helps blur the lines between notebook and tablets by enabling new emerging applications like convertible and detachable storage.
"The new Seagate Laptop Ultrathin truly raises the bar, enabling us to finally create high-capacity, thin and light laptops that consumers crave at mass-market price points they can afford," said S.Y. Shian, corporate vice president and general manager of Asus' notebook business unit. "The drive's capacity, coupled with its ultra-slim, lightweight footprint, empowers our engineers to think out of the box and create truly ground-breaking, innovative system designs- it's a win- win for both us and the consumer."
Delivering the best cost per GB and cost per millimeter in the industry for ultrathin applications, the svelte high-capacity drive can support over 100,000 photos, 125,000 songs or 62 hours of high-definition video. The Laptop Ultrathin incorporates a 6GB/s SATA interface for fast data transfer rates and comes with the industry standard SATA connection for easy integration into existing laptops supported by both hard drive and SSD storage. SED encryption is available on the 500GB capacity version.
The Seagate Laptop Ultrathin has a manufacturer's suggested retail price of $89. For more information on the new Seagate Laptop Ultrathin HDD please visit
https://seagate.com/www/ultrathin
.
Strong Industry Support
"Dell's heritage is built on empowering our customers to do more with their technology investments with our unbeatable back-end expertise and cost-effective, tailored solutions that empower end-users and IT administrators alike," said Kirk Schell, vice president, personal computer product group, Dell. "Our partnership with Seagate on hard disk drive technology enables us to provide our customers with reliable, leading-edge, thin and light ultrabook and laptop designs with long battery life and uncompromised storage capacity."
"Portable devices have a voracious appetite for data, yet at the same time, owners demand thinner and lighter systems. Seagate has solved both by productizing the Laptop Ultrathin HDD," says Richard Doherty, research director for The Envisioneering Group. "Slimmer than a pencil, this revolutionary new hard disk drive gives freedom to designers and convenience to consumers and businesses alike."
"Our primary focus is to create IT solutions that deliver value. With consumers ever-increasing demand for high-capacity mobile computing devices, coupled with today's data-intensive applications, cutting-edge technologies such as Seagate's 5mm HDD are crucial for meeting end-user's expectations," said Wentao Yang, vice president of Lenovo global procurement. "And this new drive delivers on all fronts- not only enabling higher performance in many applications but also delivering high-capacity storage and providing consumers with a premium computing experience."
Posted in:
#Coffee Room
👍 to innovation! Can't wait to lighten the weight on my backpack 😔. And it's affordable too! Too much technological development already, and we're all confused what to buy next. Life-span of a gadget has also reduced as the latest ones keep rolling in every month.

P.S.: It's amazing how technology grows. I can imagine 5 years from now where we'll be shipping off old personal computers to the under-developed countries so that poor kids can get a change to mingle with technology.😒. We definitely aim for a smarter future. I wonder what kids of the year 2030 would be using. No one would even have a floppy drive to show them what it is. And maybe, just maybe (if the Indian Education System doesn't get upgraded), would they have to learn about old technology. 😛