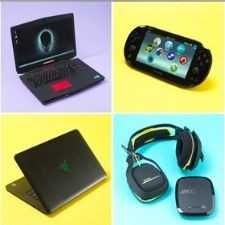 Gadget Geeks
Discuss all electronic gadgets - ask questions, doubts, troubleshooting tips et al. to fellow gadget geeks.
628 Members
Join this group to post and comment.
Windows 8 Consumer Preview May Launch At MWC 2012 On Feb 29
Rumor is that Microsoft will unveil Windows 8 Consumer Preview on February 29 at Mobile World Congress, Barcelona. If true, this would be a milestone in the launch of the new operating system. 'The launch is expected to be a part of Microsoft's special, invitation-only event at the MWC 2012.
The company had earlier said that it will release the beta version by February. Though, serving almost similar purpose as a beta version, Microsoft has named it ' Windows 8 Consumer Preview.' The major difference between these two is that a 'beta' version is necessarily unfinished while the 'preview version' would assure a feature complete package though still open to feedback. More recently, companies like Microsoft and Apple have been coming out with their preview versions for the mass instead of just the developer herd.
Microsoft has already sent invitations to press to cover their event at MWC 2012. Though no official word confirming the launch of  'Consumer Preview' has been received yet, still most bet that the event and launch are likely to co-incide. The event, which is to be held at Mobile World Congress may have something to do with the fact that Windows 8 will be launching for tablets and smartphones as well.
Windows 8 is bringing a lot of new features, with a new "Start Screen" while
doing away with its iconic Start button
. Also, Windows  is set to feature a new user interface, titled Metro, now quickly spreading to each and every Microsoft platform. Metro is a touch-optimized UI, which Microsoft hopes will help it get ahead of its rival, Apple.
Source:
PCWorld
 Image Credit:
neowin