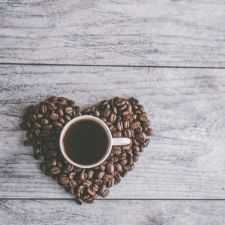 Coffee Room
Discuss anything here - everything that you wish to discuss with fellow engineers.
12892 Members
Join this group to post and comment.
Will 7 years of gap after graduation matter in placements?
After 7 ye of gap after graduation in ece 2009passout from Pune University.62 %in be 71% in 10th 69%in 12th should I go for cdac??I'm in academic profession in gap years.if affect on my placement
Gap is due to marriage n pregnancy ..maternity leave..plz guide I'm not happy in academic job...plzz..
@Vaishali - welcome to CrazyEngineers. Which industry are you targeting for job? Is it core or IT? 
Your academic record shows that you are eligible for admission into any of the CDAC courses. That said, depending upon the industry you wish to make a career in, you'll have to pick up an appropriate course. Plus, it'd be essential for you to score high so that you can get into the center of your choice. 
If you perform well through your CDAC course, you should not face any problem getting into the work-force. I've seen that companies would prefer married ladies because their tendency of switching jobs is lesser compared to bachelors who'd hop jobs frequently. I believe you'll have an edge over other candidates; only if your performance and skills match the job requirements. 
Keep in mind that placement would be decided by a number of other factors - including your skills-set, job requirements, your ability to handle technical and HR rounds of interview. We've ample amount of help available on CrazyEngineers. Make use of it; and do help our fellow engineers with their queries. 
All the best! 
Thanks sir ..ur ans motivate me...thanks .I want to do in vlsi or embeded system field which gives me apportunity to go abroad....