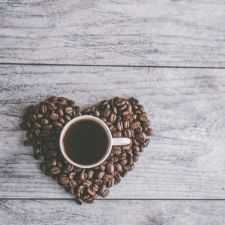 Coffee Room
Discuss anything here - everything that you wish to discuss with fellow engineers.
12832 Members
Join this group to post and comment.
Wi-Charge Invents Smartphone Charging Technology Using Non-Hazardous Infrared Light
Wi-Charge, an Israel based company founded in 2010, claims to have cracked the code to wirelessly charging mobile devices. Wi-Charge has achieved this by using non-hazardous infrared light emitted from hotspots that can be setup anywhere. Best part of this mechanism is that it requires no action from the user to initiate it. Whenever the device comes in range of the hotspot's coverage, the battery starts to charge automatically. That makes it seem like smartphone batteries are the perpetual energy source since the sun.

​
Nowadays, a lot of companies are trying to achieve wireless charging, but through different methods. Samsung Galaxy S6 and Google Nexus 6P have introduced it already, and Apple is rumored to be working on it for the
upcoming iPhone
. Although Qi wireless charging technique is not entirely wireless and requires the device to be placed on an inductive mat, Wi-Charge's infrared mechanism seems the best solution yet.
Another considerable advantage of Wi-Charge infrared hotspots is that they can power multiple devices of various types, simultaneously. With the Internet of Things bringing every passive object to life, the number of devices requiring power too is exponentially growing.
Wi-Charge claims that the infrared rays used on their hotspots are perfectly safe and are not hazardous in any way. Also, the light used is of low wavelength, so the range is very wide and devices can be quite far away and still be charged efficiently. They also use two Retro Reflectors which reflect light back to the source, unlike a regular mirror which reflects depending on the angle of light rays. These Retro Reflectors are used in safety clothing and bicycle reflectors. They also adjust themselves to optimize charging, so there is no calibration required either.
Seemingly the only downside to this mechanism is that one of these Retro Reflectors might need to be incorporated into the device, so they will have to work with device manufacturers. This might stall widespread adoption, but it is too soon to say for sure.
Source:
Wi-Charge