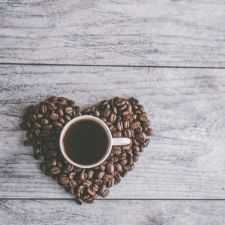 Coffee Room
Discuss anything here - everything that you wish to discuss with fellow engineers.
12921 Members
Join this group to post and comment.
Why young India is reluctant to join Indian Armed Forces?
Why young people now a days are reluctant to join armed forces? I have given written exams for Indian Air Force and found that half of the people who come to write the exam don't know what's going to happen next and they write the exam just because their parents push them to do so. Why people's attention towards Armed Forces decreasing when compared to earlier times?
Nick_Sharma
It is not that people are reluctant to join Armed Forces, but there are other factors that is making this scenario bad.
1) As soon as students pass out from the college, almost all of them have a job in their hand. Thanks to the IT companies, who hire in bulk. Once a student has a job, he loses his focus and he feels much satisfied and starts thinking that his job is over and he is well placed.
2) Also as these MNCs are offering a decent CTC, which is quite good for a bachelor to be well settled in his starting career. Moreover he has very much influenced by the life culture of metro cities like Gurgaon, Bangalore etc. where he has highest chances of getting posted. In such a condition he never thinks of going to Armed forces.
3) Thus when he has two options in front of him: one where he has to undergo hasrdships and difficulties and on other hand life of comfort, he is definitely inclined towards going to comfortable side.
Regards
GC 👍
You are right. This is indeed shocking. 😐
Indian Youth are not being motivated to join armed forces even when it is one of the most prestigious job profile.
Nick_Sharma
I am sure there are students out there who plan about joining the forces right from school days. In that case, as GC said they won't opt for campus placements.
I think it's the engineering community that gets jobs on campus, students from all other streams get their first jobs the hard way these days.
I don't agree. Seeing at the no. of people who are applying & getting recruited at IAF, I don't think anyone is reluctant.

Getting into IAF is a tough task. You need to clear written test, physical test & an interview.
avii
: Being from defense background, I know the whole procedure and I see people come in and out and their interest in Air Force or any armed forces. Yeah getting in IAF is tough but it is the most awesome experience to even face SSB once. I know people give Air Force exams in large numbers but if you see the current status of Air Force, they are around 350 pilots short. This itself is enough toprove that people are not into forces much.
=> There has been a significant increase in test takers but they hardly make it because when asked why do they want to join the force, they say that force has job security.So its recession in some way that's driving people to force now a days and with that answer, they are not gonna get into Air Force at all.
=>There is shortage of officers in all the three forces in the country. Ask any Army official.He will tell you the drop in the number of people appearing for forces. As I said, there are many who just go in the wave because their parents told them to do so and eventually end up getting eliminated in first stage.
greatcoder
: if you see the life in Armed Forces, its not hectic. In fact the life in MNC is much more hectic when compared to Forces. Who would not want 5 people saluting him when he passes by.But now a days people don't look beyond money. People take pride in talking about the deaths of soldiers but they don't take an initiative to go out there and face what people have been facing since years to ensure that we sleep safely at our homes.
A graduate can be an engineer in forces too and the salary and other benefits is much more than any other MNC.I have found many people not going for Forces because they are afraid of SSB. Many say that their parents are afraid because their is life danger in Forces. I really find these reasons lame. You must have heard General sir's statements in news now a days. Army is not at its full strength.They need people to step up but its really unfortunate that the number is decreasing and the increase in number is just because they want a so called job security. 😔
AbraKaDabra
: People go for Forces even after getting placed. I am not saying people should leave other options for Forces because you can't guarantee that they will get selected in a single attempt. Having a backup is great but those who have a goal to get into Forces do it weather they are paced or not. The country needs us to show more interest towards it 😔
By SSB I mean Service Selection Board
nick
Sharma , I second your point , IAF a prestigious job is being overlooked by people 😭