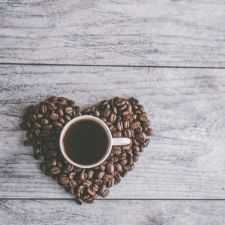 Coffee Room
Discuss anything here - everything that you wish to discuss with fellow engineers.
12915 Members
Join this group to post and comment.
Why do we twitch before we sleep? Yaaaawwwnnnn....
Here are some interesting insights into why we yawn and why we twitch just before falling asleep. A doctor told me once that the twitch could be genetic. I tendedc to believe him as my siblings reported a similar instances as also my children. This study seems to implicate caffeine.
Unfortunately all in our family are fond of coffee/tes at all times. So, the jury is still out for me. ☕ ☕
https://cr4.globalspec.com/blogentry/19254/Why-you-Yawn-and-Other-Medical-Mysteries
Have you experienced any twitch while in dream state. Usually such a dream ends with the sensation of falling from a height. Just before collision one experiences a twitch leading to the end of the dream.
Furthermore , has anybody experienced death while dreaming ? I never have. The dream usually ends before death occurs in it.
Dreams, they love me and they use to visit me quite often and not skeptical, I've experienced what you have said(but it'll last only for 2 seconds(max).)
circularsquare
Some say ghosts do it to us. 😖
bioramani
Sir, I've no habit of coffee or tea but I still twitch!
i don't twitch while sleeping......
@
Mr. Don
I don't think ghosts exist.
circularsquare

@Mr. Don I don't think ghosts exist.
That would be an interesting thread topic to have a discussion in ☕
I had a massive spasm once that woke me up. I dreamt that i was riding a bicycle and then suddenly i drove off a cliff and bam i woke up with a jolt.
CE Designer

That would be an interesting thread topic to have a discussion in ☕
😏 😒 😁
@cirularsquare I don't too but they're scary. 😛 I don't 😴 for about 15minutes after that happens with all those sayings hitting to my mind 😐 . Its make me feel 😖.