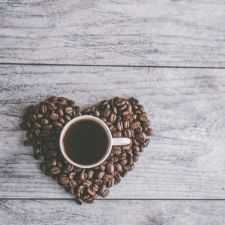 Coffee Room
Discuss anything here - everything that you wish to discuss with fellow engineers.
12921 Members
Join this group to post and comment.
Why are social bookmarking sites not so popular in India?
Social bookmarking sites are online services which allow you to add and share bookmarks of web pages. Some examples of social bookmarking sites are Pinterest, StumbleUpon, Dribble, Pocket and Reddit. Social bookmarking websites are very popular in countries like the US and UK. You can find Pinterest profile links in the social bio of any young person. There they share things they love and want the world to know about and help them discuss it.

Unfortunately, social bookmarking websites are not popular in India. Even though, Reddit does serve as a social bookmarking website, in a tertiary manner it is not used the way it was meant to be. Websites like Pinterest and StumbleUpon have relatively lower number of users in India. Is there a good reason for people in India not using these services? Let's find out.

First reason according to me is that many Indians are not aware of social bookmarking websites. When you are not aware of something it a very good chance that you might miss using it. The second reason is that they often have either a complicated user interface or mess with your email notifications. I was a user of StumbleUpon way back in the 2010s it bothered me with a lot of unnecessary emails about topics which I had no interest in reading. This leads us to the final point, they are not catered to understand specific needs.

If you have used any social bookmarking sites, do share your experiences below and if you have any other reason of why they are not popular in India or would like to add your two cents on this topic, feel free to extend the discussion.
Well Social Bookmarking sites are a bit hard to understand and that's why Indian people don't bother to try them out. moreover Reddit is more popular in india as compared to Pinterest and StumbleUpon.
Pinterest is not that much popular in India due to rise of Instagram.

PS- Only a blogger or Digital marketer can know the real power of these Social Bookmarking Sites 😉 #QualityTrafficSource
The relative unpopularity of social bookmarking sites amongst Indian people, I think is mostly owing to- lack of awareness and interest. For publishers of news sites and blogs; for SEO purposes and as content promotion strategy they work great, however they don't seem to resonate much among general Indian web users yet.

The ubiquity of other social media sites as Facebook, Instagram crowds out the tech-scene effectively. Top it off with not-so-easy-to-understand interface and the sites are effectively pushed into obscurity. Though I think social bookmarking sites as Twitter are still popular in India so there's a possibility that people might warm up to other similar sites with time. I think, users are also split for choice with so many other similar websites, apps vying for their attention.

All said and done though, social bookmarking sites are a great way for users to share their web pages, articles, blog posts, images, and videos with others of similar relevant tastes.