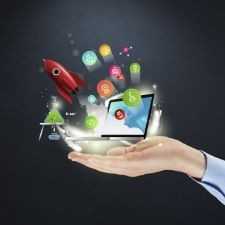 Startups & Business
Global Startup Community: Entrepreneurship is hard - Let's help each other succeed in business.
541 Members
Join this group to post and comment.
Which field should I choose whether be a tester and further switch to business analyst or a software developer.
I have completed my BE in 2017 and I was working as a MIS executive but now I want to be a software engineer because my current job role is not as promising so I want a career switch but I am confused about deciding whether I should choose testing or developing field because both the field is quite new for me but I want to choose a field in which I will have a better career growth in terms of salary to be exact and better career as well. As I have asked for suggestions as well but few are suggesting to do testing and further switch to Business analyst or be a proper developer so kindly help me out with this because my two years have already gone.
@abhishek kumar  I think you should first evaluate both, either Developing or Testing. Let me do it for you.
 Tester: 
Not everyone can test. One should need good analytical skills to become a Software Tester. You need to be good at communication skills for reporting and convincing others.
Salary may be less when you start your career. Experienced Testers are earning the same level of the package compared to Developers. Many companies are offering much more salaries to the Automation Testers compared to Developers.
It's an old myth in the industry that one who can't code can be a Software Tester. Record and playback days were gone. It's an automation age. An Automation Tester writes code to automate the scripts.
Growth – Tester will become Test Lead, Project Lead, Automation Architect, Test Manager etc., Ultimately everyone reaches to the manager level.
Developer: 
Becoming a software developer, also known as a computer programmer, you'll be playing a key role in the design, installation, testing and maintenance of software systems. The programs you create are likely to help businesses be more efficient and provide a better service.
Based on your company's particular requirements, you might be responsible for writing and coding individual programs or providing an entirely new software resource. The specifications you'll work on will often come from IT analysts.
 
At Last I just want to say that you should choose your career depends on your skill, experience, attitude, and most important your interest.
The Indian IT industry is mostly services based industry which relies mostly on two types of jobs : software development and software testing (QA). There are other streams too, but those are out of the scope of this discussion. We'll only focus on testing vs. development.
Hope it Helps!
basically one should choose he option of his/her interest.
first of all note down all the keypoints regarding both the fields and check in which u have more interest only in that thing in which u r interested you can succeed