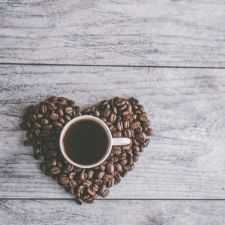 Coffee Room
Discuss anything here - everything that you wish to discuss with fellow engineers.
12913 Members
Join this group to post and comment.
Which are the best companies to work for in Pune?
Yesterday, while discussing with a friend I was wondering about the best companies to work for in Pune. Pune is one of the hottest hub for startups and MNCs only next to Mumbai in Maharashtra. The city is strategically located at a place where the weather is good and you get the best of both worlds with ample of nearby outdoor escapes and rapidly growing infrastructure.

While thinking of the best companies to work for, I could come up with following names -

1. ThoughtWorks
2. Nvidia
3. Pubmatic
4. Ubisoft
5. Cisco
6. Symantec
7. TCS
8. Tech Mahindra
9. Infosys
10. Geometric
11. Persistent Systems
12. IBM
13. Amdocs
14. ...

Judging on the factors of: could Salary, Work Culture, Career Growth, Work-Life Balance, Quality of Work, which companies in Pune do you think are the best to work for?
I guess we aren't just talking about IT companies. I've heard good things from my friends about ThoughtWorks. Pune's become an industrial hub in the automotive domain and I'm sure there are companies worth looking at.

I'm curious to know how is it like to work at Mercedes Benz and other top automotive brands. Can someone share their own experience with us?

PS: I guess the culture in IT companies in the services domain is more or less the same. I'm looking forward to experiences of those who have or are working for startup companies in Pune.
Yep. The company names that I listed are the generic names that everyone knows about. Would love to read about what companies in Pune have an awesome work culture and what unique factors do they offer. Pune must have some workplaces that have solid reasons to be called 'dream companies'.
That's true, there are lots of start up companies in Pune and which are good in terms of work, salary and culture.
Out of curiosity I checked some Glassdoor reviews and found that Amdocs, Avaya and mPhasis has a lot of good feedback from the employees. Anyone here working at any of these companies or have friends who can share experiences?