Home

>

Apps

>

Groups

>
WhatsApp's Delete for Everyone feature can be bypassed using this simple trick
Question asked by Dipankar Ganguly in #Coffee Room on Feb 19, 2018
With over one and a half billion users, WhatsApp is the most popular cross-platform instant messaging service on the planet Earth right now. Back in November last year, in an attempt to make the user experience better it introduced the highly anticipated '
Delete for everyone
' feature. The feature allowed its users to delete a sent message within seven minutes of sending it. It was very well received by the users providing a huge relief for a lot of people as this allowed them to delete a message if sent by a mistake to the wrong group or to the wrong person.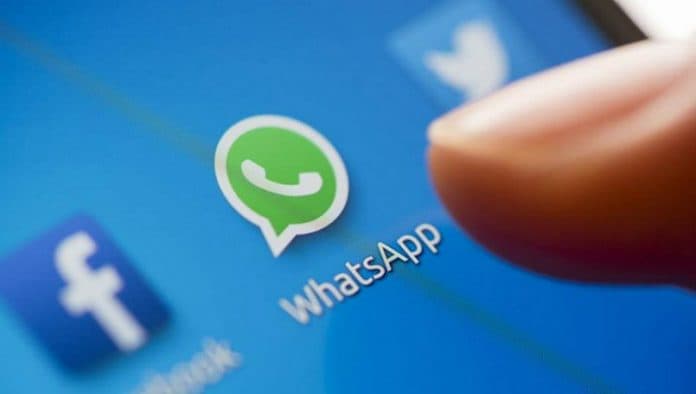 ​
Interestingly, a new simple trick has surfaced which can render this feature useless. With the new trick, you can now bypass the Delete for everyone feature quite easily by simply quoting a message before it is deleted for everyone within seven minutes by the sender.
To elaborate, if I send an unintended message to the wrong WhatsApp group or a contact and any of the group members or the recipient of that message on a private chat replies to that using the quote feature, the original message will continue to show in the quoted box even if I delete the original message later (within seven minutes of sending it). The screenshot will further make things clear.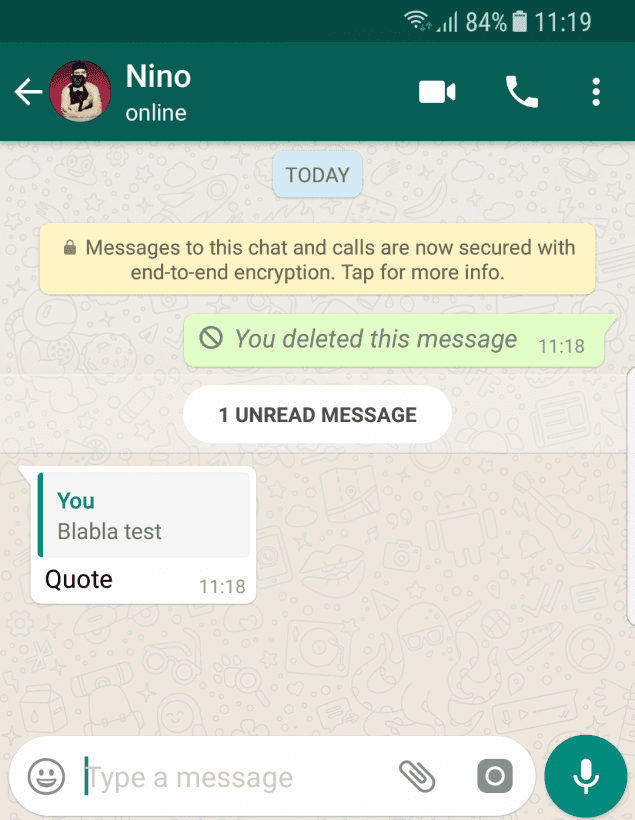 ​
Now, this particular trick only works when the deleted message has already been read or interacted with. So it is of little use in one to one private chats as the recipient has already read it, making deleting the message useless.
But in groups, if any one of the group members sees your unintended message and replies to it using a quote, then even after you delete the original message within seven minutes of sending and before other members seeing it, the quoted message will prevail which other members can see.
Though the trick is reported to be a feature and not a bug, in any case, one should be careful while talking with people who have the habit of using quotes.
It is worth noting that another trick exists which makes possible to recover the deleted messages in WhatsApp by accessing the Android's notification history. You can read in details about that trick,
here
.
Source:
TNW
Posted in:
#Coffee Room