Home

>

Apps

>

Groups

>
WhatsApp Voice Calling : Beware Of The Scam!
Question asked by Kaustubh Katdare in #Coffee Room on Mar 7, 2015
WhatsApp is in the process of rolling out a new voice calling feature that lets you make voice calls over the Internet to your contacts who have the feature enabled on their phone. While WhatsApp is gradually rolling out the feature to the users via invites; the scamsters are taking advantage of the impatience of the early adopters to trick them into downloading malware on their phones. Unless you are absolutely aware of what you are doing - we'd request our readers to refrain from downloading any whatsapp related software from anything other than whatsapp.com OR Google Play Store.
The voice calling feature seems to be the most awaited feature that the messenger is rolling out slowly. The only known way to get this feature activated on your phone is straightforward: you need to have the latest version of the messenger installed on your phone and then receive a whatsapp voice call from someone who has already activated the feature. However, the scamsters are spreading a phishing message on whatsapp that reads something like "
Please click this link to try the latest voice calling feature on whatsapp -> <some phishing link here>.
" The users, unaware of the trick visit the scam website and download unwanted app / software; with a risk of exposing all of their contact list to the fraudsters.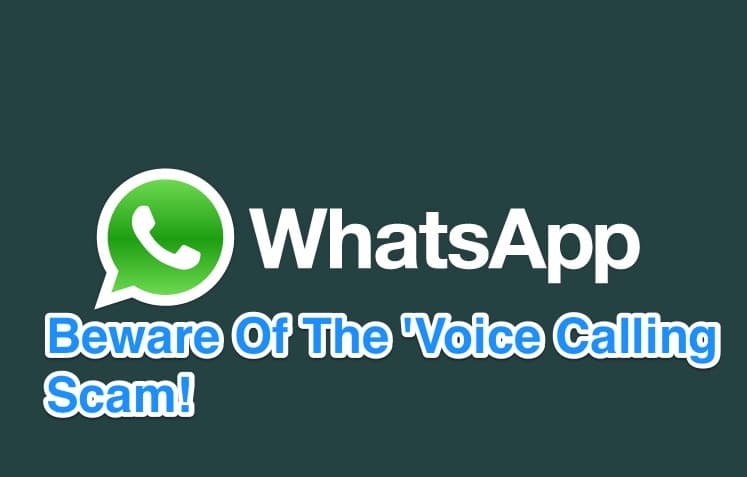 ​
Please note that the malware downloaded on your phone can do anything - from stealing your contacts, read your credit card numbers, steal your photos and videos and even send the same malware message to your phonebook entries. It's therefore strongly recommended that you should NOT fall prey to such tricks by ignoring any such message; even if it's sourced from your trusted contacts.
The only sane and recommended way to get the voice calling feature activated on your whatsapp is to wait for an official update from Google Play store and an official app notification informing you about the new feature.
Posted in:
#Coffee Room
unfortunately i forwed to 10 contacts😭😭😭
Karthikeyan jaisankar

unfortunately i forwed to 10 contacts😭😭😭
Oops! That's not good. What was the reaction?
still now nothing happend!!!Those 10contacts forwarded the same text to me 😛 👎😀