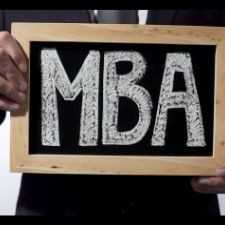 MBA
Masters of Business Administration: Discuss everything related to MBA with fellow aspirants and those who've been there, done that!
309 Members
Join this group to post and comment.
What to do before deciding to do an MBA!!
Good article.

But I don't get the point no.5.
Don't do it if you cant afford it??? many people do an MBA because they hope it will enhance their income.
So, even if there is a small deficit financially, and assuming all the other points from his article are taken care of,
shouldn't we try to do it anyway, rather than let go of it just because we can't afford it now?
@ SS, "enhance their income " 😛 that's what is the first don't right?
But I agree with our question. We always can pick up study loans and get going. I don't think any of the Higher education degree comes in a affordable tone. May be what the article meant was : do it, only when you can repay it fast
I guess lot of banks would provide educational loans to students who get admissions to reputed institutes.

I guess its absolutely okay to opt for it.