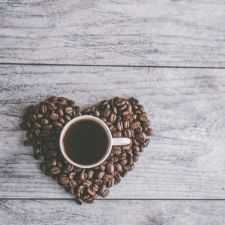 Coffee Room
Discuss anything here - everything that you wish to discuss with fellow engineers.
12914 Members
Join this group to post and comment.
What should I be doing after my Bachelor's???
Hello everyone, I'm new to Crazy Engineers and the very reason why I'm here is the dilemma I'm in.

I'm final year Electronics Engineering student and it is my last semester. I appeared for campus placement process and got selected in IGATE-Capgemini. I'm also appearing for gate '16 (EC) but unprepared. It is very unlikely that I'm going to clear the exam with good score. Also the problem is that I'm no more excited about electronics and I strongly feel that my core basics are weak. I mean apart from embedded, signals, systems, networks, digital circuits and some small topics I don't have proper understanding of any subject in order to study further. My GPA is 7.7..But I can comfortably study if I take a gap of an year.

Since last year I developed interest in coding and languages, though I never got time to learn something by myself. Therefore, I'm not really concerned about my joining in an IT company. But what is worrying me is that will I be able to stand against my colleagues who are from CS/IT ?? Also, is it very difficult to adapt to the new environment (being from Electronics background) ? Right now I don't have any plans about doing MBA or MS but I'm considering MS after 2 yrs span.

So my doubt is should I be focusing on my job and then look for MS or should I appear for gate after an year (like majority of the students do) ?? Also, which specialization in MS you guys would recommend (related to ECE like embedded or CS) ?? And lastly what are the downsides of stranding away from my core branch?
GATE / IT / MBA or MS - you seem to be unclear about the kind of path you wish to take and I'd recommend that you should read:
The great MBA / MS / M.Tech Dilemma | CrazyEngineers
and see if it offers any help.
There are too many questions in your posts and the answers to all the question is to first clear the dilemma. The right approach to solving it is to ask what kind of career do you envision for yourself. If you haven't thought of it and just have a rough idea ( like:
Your Expectations From Your Career Are WRONG! | CrazyEngineers
) , then you need to work on it first.
MS, M.Tech, MBA or anything else are the 'paths' to your destination; which needs to be finalised first. Everything else will automatically fall in line.
Career choices are hard but, you have to make this decision by yourself.
If you choose any of the career and really give yourself to it. You will be in same position (Earning and Satisfaction) as other career.
Take a break from daily routine and give a deep thought what you really want to do after 15 years which will still be interesting to you and can provide you financial security i.e. A Right Career.
If you need more information about the field. How to proceed!!
I am sure people here will be happy to help you.
My personal thought: If you not starting your own business. Try to learn and study from good college till masters. Don't rush for job.
Here is quote from movie Mr. Nobody. Hope it will help you.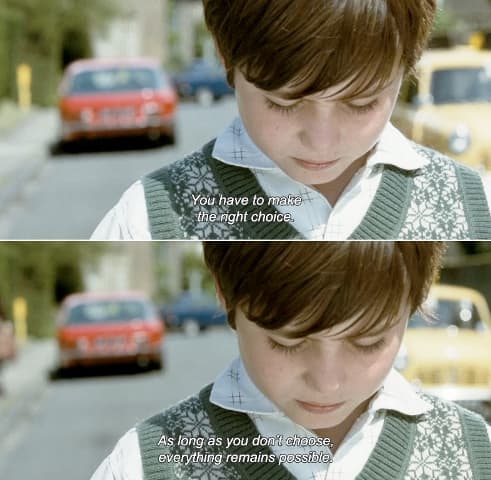 Thank you very much for the replies and the links.